More details have come to light about the fight that reportedly broke out between Sin Cara and Chris Jericho over the weekend in England. Earlier, reports had claimed that the Jericho was knocked out by the masked man during a locker room brawl at a WWE live event.
MLW Radio's Twitter account had claimed that Cara (real name Jorge Arias) had knocked out Jericho in a locker room fight.
"Hunico [Sin Cara's former ring name] remains undefeated as WWE locker room refuses to accept this man as the baddest man on the planet. #Y2JKOd," MLW Radio's wrote on its Twitter handle on 6 November.
However, now a report from the Wrestling Observer has claimed that a brief altercation between the two superstars broke out while the crew was travelling to Glasgow from Leeds for the latest episode of Raw on Sunday night. However, the report does not mention whether Jericho was knocked out during the brawl.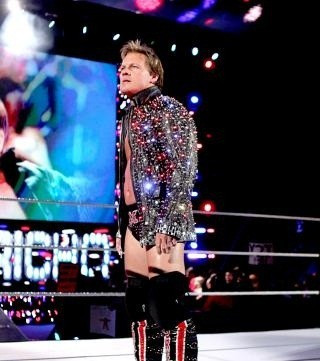 The biggest question that WWE fans want an answer to is that why and who among the two wrestlers started the fight.
According to the report written by Dave Meltzer, Cara was making annoying noises while the crew including Jericho were travelling on the bus. Cara was told to stop making those noises several times, but when he did not listen, Jericho "more forcefully" told the former to stop. However, Cara did not stop and reportedly told Jericho to "f–k off", which lead to an argument between the two wrestlers.
Cara reportedly threw a big right hand at Jericho before other people in the bus jumped in to stop the two from getting into a long fight. When the crew were separating the two, Jericho reportedly bit Cara's finger and then Arias was kicked off the bus.
The report has further claimed that Cara snapped without any warning or reason.
This is not the first time the two wrestlers have got themselves into an altercation with their co-workers. Cara got into a brawl with Simon Gotch of the Vaudevillians at the WWE Smackdown television taping in July, while Jericho almost got into a fight with Brock Lesnar over the safety of Randy Orton following their fight at WWE SummerSlam.