Sin Cara knocked out Chris Jericho in real fight inside WWE locker room - report
The fight reportedly took place during a WWE show in England this weekend.
While WWE matches are pre-planned, the backstage brawls that can break out between co-workers are not. A real fight broke out backstage between two superstars over the weekend, during a WWE live event in England.
According to MLW Radio, Chris Jericho and Sin Cara came to blows in the locker room, with "The Ayatollah of Rock-and-Roll-a" being knocked unconscious by the masked man.
"Hunico [Sin Cara's former ring name] remains undefeated as WWE locker room refuses to accept this man as the baddest man on the planet. #Y2JKOd," MLW Radio's Twitter handle informed its followers on 6 November.
Wrestlezone also reported that a fight took place in the WWE locker room during one of its shows in England. Multiple sources told Wrestlezone's Justin LaBar that a fight broke out between Jericho and Sin Cara.
"Hearing backstage #WWE fight took place overseas involving repeat offender. Have doubts on if he has leverage to work in his favour," LaBar wrote on Twitter.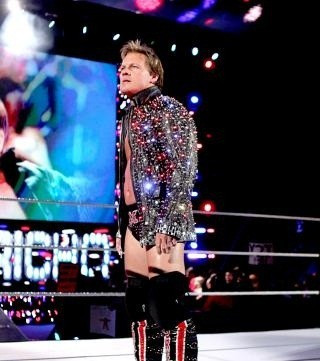 WWE superstar Chris Jericho
WWE
Sin Cara and Jericho are repeat offenders when it comes to backstage altercations. In July, Sin Cara got into a brawl with Simon Gotch of the Vaudevillians at the WWE Smackdown television taping, while Jericho almost got into a brawl with Brock Lesnar over the safety of Randy Orton following their fight at WWE SummerSlam. The Beast Incarnate had used his elbows repeatedly to bust open The Viper's forehead.
It is not known why the fight broke out between Jericho and Sin Cara. It is also not known who was at fault.
After news broke out about the fight, Jericho posted a video of himself on social media. The Instagram video showed the veteran wrestler with no visible injuries or bruising.