Chris Weidman has claimed he is going to teach UFC 210 opponent Gegard Mousasi a lesson after the latter called him out on social media.
Weidman, a former middleweight champion, notably ended Anderson Silva's historic title reign, but two losses in two have seen "The All American" drop in the rankings to number four.
His last loss came against Yoel Romero at UFC 205 in November 2016 where a brutal knee-to-the-face knockout busted the New York native open.
Needing time to recover, when first asked by the UFC if he wanted to face Mousasi, Weidman was all for it but was not sure if the cut on his head would heal in time.
Soon enough, he was called out by Mousasi on Twitter, who made it seem like Weidman, who has a 13-2 record in MMA, was hesitant to accept a fight with the veteran.
While the public call out angered Weidman, it also motivated the former champion to make the Dutchman eat his words at UFC 210 which takes place on 8 April.
"First of all, who the hell does he think he is that I'd be scared to fight him looking at everybody I fought in my career," Weidman said, as quoted on Fox Sports. "Secondly, I'm dealing with an injury. Fighter to fighter, you don't just start calling somebody out right after a loss like that."
"So I took it a little personal and I'm using it as a little bit of motivation to make him pay for that. It's definitely going to be a little extra motivation to show he called out the wrong guy."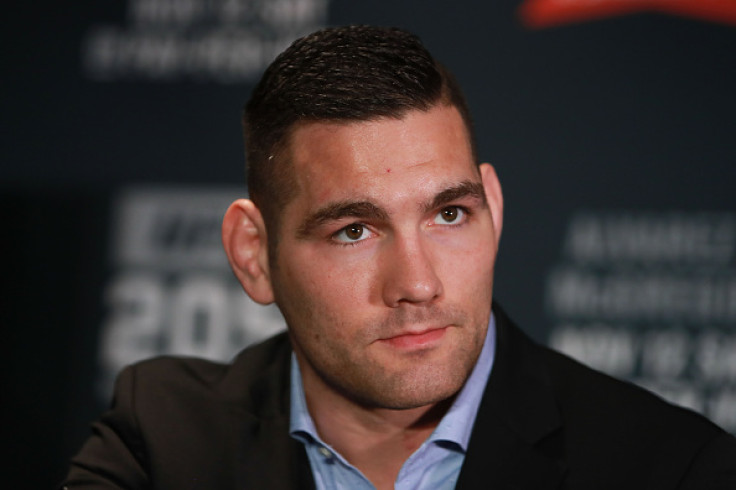 Weidman also believes that "The Dreamcatcher" is underestimating him after his last two losses to Luke Rockhold and Romero.
"He sees a weak-minded guy who was on top for a while and now lost two [in a row], he's looking at me like I'm on my way down but I feel like I'm in my prime right now," he added. "I had two bad fights, made some mistakes and people capitalized on it but that didn't change me as who I am as a fighter. I'm still the same person mentality wise except now I'm even better."
"He's going to be fighting a much better Chris Weidman than anybody's ever seen. I'm excited to put him in his place."