Conor McGregor may not have a chance in a boxing match against Floyd Mayweather, but there would still be much interest in such a fight because the Irishman was sure to trash-talk his opponent, believes Chris Weidman.
McGregor and Mayweather have been trying to reach an agreement for a boxing bout for a couple of months now, with the latest development being the Irishman claiming a deal is "very close."
Most UFC fighters have been divided on what the outcome of the fight will be for McGregor — very few like the Irishman's training partner Artem Lobov believe he will easily win, some like Nate Diaz believe he has a "puncher's chance", while some believe he has no chance at all.
Former UFC middleweight champion Weidman falls into the last camp but still believes that everyone is going to pay to watch that fight because of what the lightweight champion will say to Mayweather.
"So Mayweather and McGregor is going to happen. 100 percent. That's a fact," Weidman said on MMA Report. "I was just like everybody else. I thought it was a joke of a fight."
"Obviously McGregor has no chance in that fight. But everyone's still going to pay to watch it because it's Floyd Mayweather and Conor McGregor is going to talk. He's going to say things to Floyd Mayweather that no one has ever said to him before. He's going to have Floyd Mayweather's head spinning. It's going to be insane. It's going to be an amazing event."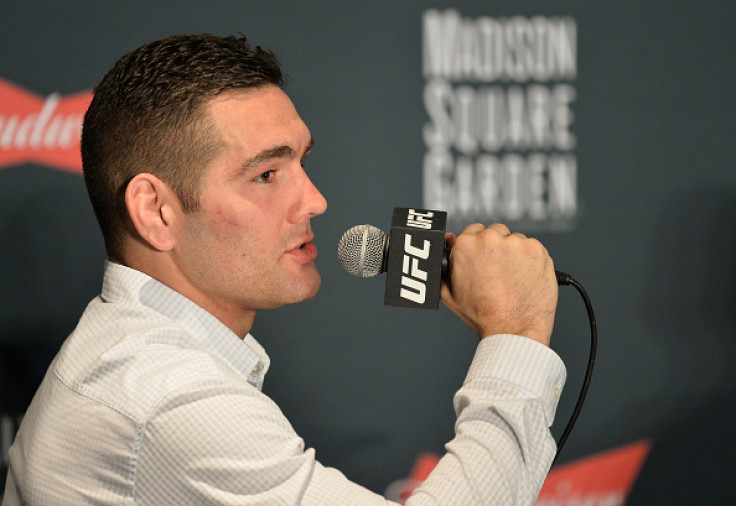 While "The All American" believes Mayweather should easily win, he did ponder about how the five-weight boxing champion would fare against an opponent much bigger than him.
"Mayweather is going to be such a small man next to Conor," he added. "This guy is a giant. You have to realize that Conor McGregor was the biggest 145-pound fighter the UFC has ever had."
"He cut so much weight to make 145 pounds. He's going to be so big and so heavy. He's going to be so much longer and taller than Floyd Mayweather. His head is going to be so much bigger. It's just two completely different animals."