Khabib Nurmagomedov has opened up for the first time about the events that took place before his scheduled fight with Tony Ferguson at UFC 209 was cancelled.
Nurmagomedov and Ferguson were due to fight for the interim lightweight championship on 4 March, with the winner expected to face Conor McGregor in a title unification fight in the future.
However, the interim title bout was called off after the Dagestan native suffered from "weight management medical issues", with his manager revealing that Nurmagomedov was in "so much pain" and that it was coming from the liver.
"The Eagle" claims he does not remember much of what happened before the weigh-in but spoke of his regret that the much anticipated fight had to be cancelled.
"You know I don't remember a lot of things, to be honest," he told RT. "Last night (before weigh in) and I know – I am going to a hospital, I feel bad."
"I know that a lot of fans are upset with me about this and I agree with this guys. Because this is one of the biggest fights in Russian MMA. For me, I can make history but I am going to the hospital you know.
"But sometimes this happens, sometimes you can die, you know. Everybody can die, everybody can (get) sick. Now I need a couple of months. Like two or three months. After three months I come for hard training and I want to fight in September."
As for what caused the undefeated fighter's issues on that night, Nurmagomedov took sole responsibility and refused to blame anyone else.
"I think this is my fault, this is my fault," he added. "I know that (my) body don't listen to me and I think, I know, this is my fault. How can I say that this is the coach's fault or the diet guy's fault? This is 100% my fault."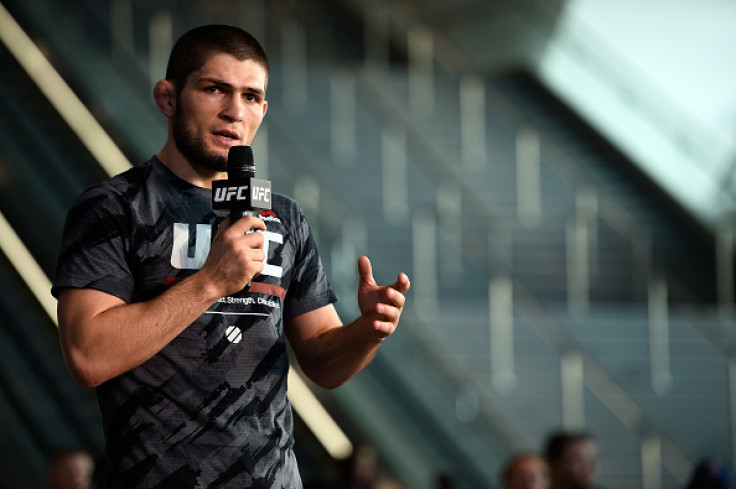 The cancelled fight was the third time a bout between the two lightweight contenders had been called off. While the 28-year-old respected Ferguson wishing him well despite their heated rivalry, Nurmagomedov feels it is unfair that noone talks about when "El Cucuy" pulled out from one of their fights.
"I feel a little bit better (towards him)," he explained. "But to be honest, you know when you want to smash somebody so badly, how do you feel about this guy? This is my dream fight – a fight with Tony Ferguson."
"I know I pulled out, but he pulled out one time, too. But nobody talked when he pulled out. When I pull out – everybody talks about this. But it's ok. Inshallah I will come back and we'll see what happens."