FBI's Christopher Tarbell – The Elliot Ness of Cyberspace who Busted Silk Road
Having taken down Sabu and now Dread Pirate Roberts, FBI special agent Christopher Tarbell is showing himself to be the scourge of cybercriminals.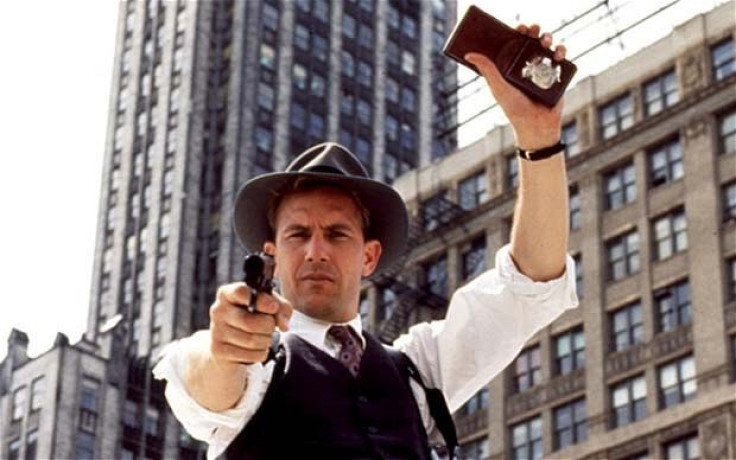 It used to be that the police knew the criminals they were chasing.
In the 1920s Al Capone made no secret of who he was or what he was doing, openly challenging the Chicago police, and Elliot Ness in particular, to come and get him. And while Ness and his team of Untouchables may have grabbed all the headlines, it was in fact the Internal Revenue Service (IRS) who finally brought Capone to his knees for tax evasion.
Update: Sillk Road Drug Dealers Seek Revenge on Special Agent Tarbell
90 years later and just identifying criminals is a much trickier business. For Special Agent Christopher Tarbell however, just because he can not see his adversary or even know their real names, doesn't mean he can't get his man.
The tall, balding Tarbell has been with the Federal Bureau of Investigations (FBI) for just about five years and is currently ensconced in the cybercrime squad within the FBI's New York field office.
And while little is known publicly about Tarbell, over the last two year he has been the heavily involved in the tracking and arrest of two of the most infamous figures in cyberspace - Sabu and this week the Dread Pirate Roberts.
He got his man
Just after 9pm on a warm June evening in 2011, Tarbell and another special agent knocked on the brown door of apartment 6F, a sixth floor apartment in the 90 Avenue D apartment block, part of the Jacob Riis projects in New York City.
Wearing jeans and a t-shirt, Hector Xavier Monsegur answered the door protesting almost immediately: "I don't have a computer." Behind him Tarbell could see computer cables in plain view and he knew he had got his man.
Monsegur was part of hacktivist collective Anonymous and was known online as Sabu. At one stage he was perhaps the most influential hacker in the world. Inspired by the high-profile and successful attack on the PayPal website, he led others on attacks of other multinational corporations.
His peak may have come when he took control of the Tunisian president's website and defaced it, in protest at the ruling government and in support of the up-rising taking place on the ground.
Elite group
He was part of an elite group of six hackers who formed a breakaway group called LulzSec. Having previously attacked computer-security company HBGary Federal, in May of 2011 the group launched 50 days of sustained attacks on high-profile targets.
Tarbell and other FBI agents had been tracking Sabu for some time, and he had in fact been named several times by other hackers online. However it was the simple mistake of loggin into an IRC chatroom without anonymising his IP address that led Tarbell to his door on 7 June.
But Tarbell wasn't finished and after a secret arraignment the following day, he put Sabu back to work, forcing him to entrap his fellow LulzSec, which eventually led to multiple arrests and in the UK earlier this year saw four members sentenced to jail time.
Still to be sentenced
Sabu has still not been sentenced, with the FBI postponing his sentencing date several times, with the obvious conclusion that Tarbell is still using him as an informant.
And that is where we come to the Dread Pirate Roberts.
This week the FBI announced they had arrested Ross William Ulbricht charging him with being the person behind the infamous Silk Road website, which allowed people to anonymously buy and sell everything from heroin to machineguns.
A very detailed complaint against Ulbicht, written by Tarbell hime when seeking his arrest, has been made public, giving some insight into just how he tracked, identified and finally arrested his man.
Agent-1
If you want to read more details about the steps the FBI took to capture the Dread Pirate Roberts, you can read them here, but one question which has arisen and hasn't been answered is the identity of a mysterious Agent-1 who took part in the investigation.
This operative undertook an "extensive search of the internet" that sifted through pages dating back to January 2011. They also uncovered records from Wordpress accounts and linked Ulbricht's Gmail accounts with Google+ and YouTube profiles.
Agent-1 was also involved in deciphering information from 'images' of Silk Road servers located in other countries and obtained by the FBI.
While Tarbell was heavily involved in some of these operations, the work of Agent-1 points to someone with very specialist computer skills.
Is Sabu the mysterious Agent-1?
This has led some commenters to link the on-going freedom of Sabu with the unidentified FBI operative who helped capture Ulbricht.
Whether or not Agent-1 is Sabu, it is clear that Tarbell is someone that all cybercriminals will be having nightmares about and looking over their shoulders in case he is outside their house about to knock on their door.
© Copyright IBTimes 2023. All rights reserved.