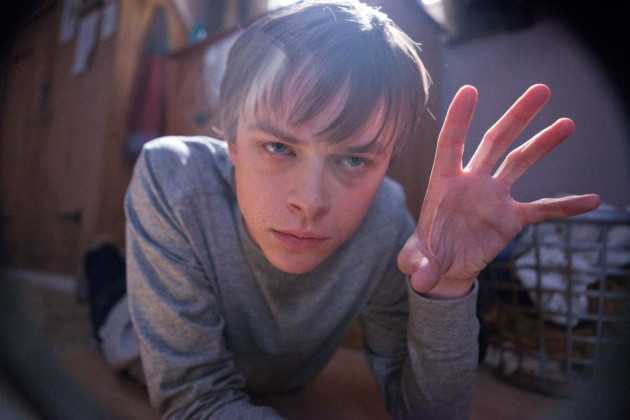 2012 looks set to be another year dominated by huge big-budget blockbuster films such as The Dark Knight Rises and The Avengers.
However, every year brings a select few surprise "sleeper" hits that can become the real success stories, despite lacking the financial clout of the biggest studio efforts.
International Business Times UK takes a look at some of the contenders:
Chronicle
As the massive success of Matt Reeve's camcorder monster film Cloverfield in 2008 showed, viral marketing can go a long way. Chronicle sees a group of high school friends gain superpowers. There's nothing particularly original in the film's plot, but its handheld presentation and clever marketing tricks should see audiences flock to the cinema.
Project X
Sure to prompt a burst of "ban this filth" headlines, Project X, produced by the makers of The Hangover, revolves around three teenagers who decide to throw the party of a lifetime.
The film's trailer doesn't exactly show off any form of plot, more a raucous celebration of excess and debauchery. One for the parents to avoid.
God Bless America
(Warning Red Band Trailer contains violence and bad language)
Director Bobcat Goldthwait is no stranger to controversy, having previously mined teenage suicide and bestiality for dark humour in his films. God Bless America rides the rising tide of disdain for celebrity culture and vacuous celebrity. Main character Frank, given free reign after a terminal cancer diagnosis, snaps and goes on a violent rampage, taking out all of his frustration on bad parkers, noisy cinema audiences, and American Idol.
Casa Mi Padre
Will Ferrell's Spanish-language debut - that description alone should guarantee bums on seats. The comedy heavyweight plays with the conventions of traditionally po-faced 'bandito' cinema to create something new and undoubtedly entertaining.
The Cabin in The Woods
Cult writer Joss Whedon knows horror cinema conventions and The Cabin in the Woods looks set to be a devious tip of the cap to genre fans. Whedon fanatics will queue on opening night, but a good script should see this become a hit with a wider audience.
Jeff, Who Lives at Home
Every year needs its indie-comedy breakout. The style of the trailer for Jeff, Who Lives at Home seems to fit nicely into the Juno/Little Miss Sunshine blueprint, while the presence of real comedy talent in the form of Jason Segel and Ed Helms means it just might match their success.