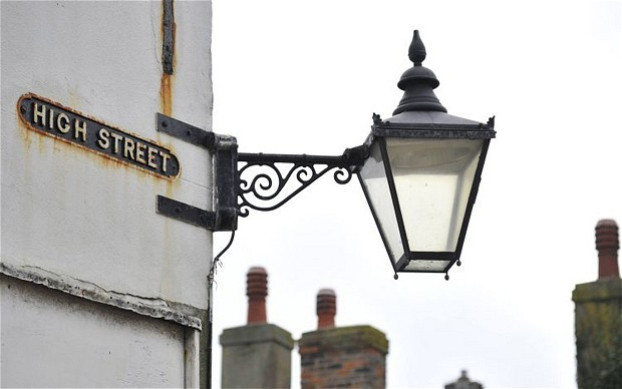 Britain should have its own "Small Business Saturday" ahead of Christmas to celebrate and support the country's independent retailers, said the shadow business secretary, an initiative that already exists in the US.
Labour's Chuka Umunna said the day, which he proposed takes place annually with the first being held on 7 December, could be promoted by local authorities and organisations, and events to showcase what small, independent retailers offer their communities should be held.
"We must do more to celebrate the contribution local, small independent businesses make to our economy and encourage people to buy from them," said Umunna.
"Small businesses are the lifeblood of our economy, play a hugely important role in our communities and add to the unique character of each locality.
"Establishing a Small Business Saturday in the UK, a concept which has enjoyed considerable success in the US, would provide a small but simple and effective way to celebrate local small businesses and encourage more people to buy from them on one of the busiest shopping days of the year."
The US version of Small Business Saturday saw £3.4bn spent at independent shops when it took place on 24 November. Umunna has written to the day's US organisers, the Small Business Administration, to ask if they would extend the scheme to the UK.
The retail sector has suffered badly over the past year with global economic crisis and domestic recession weighing heavily on consumer spending.
A blowout Christmas, with around £3bn being spent on Boxing Day alone, offered some respite to retailers' pain.
Mary Portas, the retail guru, completed a for the government into the country's ailing high streets at the end of 2011 in which she made 28 recommendations for improving the future outlook for town centres.
Among her recommendations were to set up individual "Town Teams" to oversee the operational and strategic development across high streets, and removing regulations to make it easier for people to become market traders.
There are a number of "Portas Pilots" running in towns up and down the country to test drive the recommendations.
The government did not directly address Umunna's call for a Small Business Saturday.
"We're determined to offer practical support to our high streets, which is why we've doubled the amount of small business rate relief to new and smaller shops," said Local Growth Minister Mark Prisk.
"This is one part of a multi-million pound package of support to Town Teams and Portas Pilots up and down the country, including mentoring from retail experts and workshops to address the challenges they face.
"And for budding entrepreneurs, we're providing over £80m of start-up loans for young people starting their own businesses, and my Department is the first in Whitehall to open a pop-up shop in our offices, giving new retailers the opportunity to test their ideas and get their ventures off the ground."