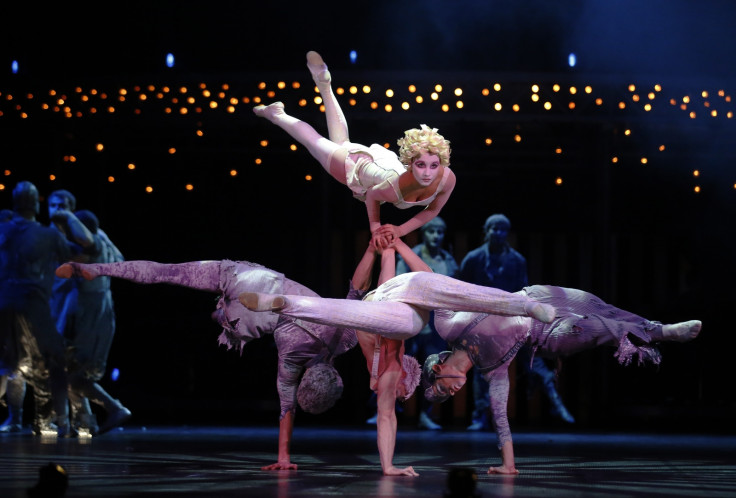 Cirque du Soleil is starting to trial 3D printing in its costume design in order to ensure the 18,000 outfits its designers make every year provide a perfect fit.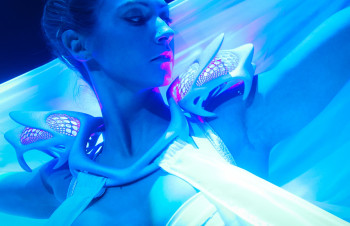 The theatrical entertainment company revealed in a recent behind-the-scenes tour that it uses Handyscan handheld 3D scanners to scan the heads of hundreds of cast members.
The scans are used to print out resin busts of gymnasts, clowns and actors to ensure all hats and wigs will fit perfectly.
When it comes to costumes, though, Cirque du Soleil's costume designers still make body casts of performers but this is a time-consuming process, so the company has started to experiment with 3D printing.
Cirque du Soleil invited Dutch fashion tech designer Anouk Wipprecht, who specialises in combining fashion with wearable electronics, to create fantasy costumes for a New Year's Eve performance at Light nightclub in Las Vegas.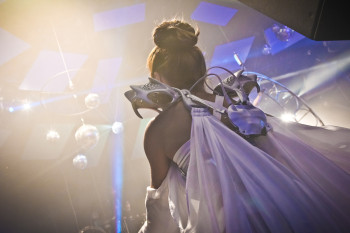 Wipprecht worked with Italian architect Niccolo Casas on certain elements of the costumes and the designs were printed out by Materialise, a 3D printing solutions and software provider.
The Cirque du Soleil performer was outfitted with four shoulder pieces made with selective laser sintering (SLS) that featured 20W high-power LED strobe lights. Each piece was able to be independently controlled wirelessly from a distance.
Following this successful test, the company is keen to expand its use of 3D printers in costume design but is waiting until the cost of 3D-printing materials is more affordable and the material density is more conducive to costumes.
Cirque du Soleil is interested in emerging technologies and recently trialled the use of helicopter drones as floating lanterns, controlled remotely and made to dance in the air.