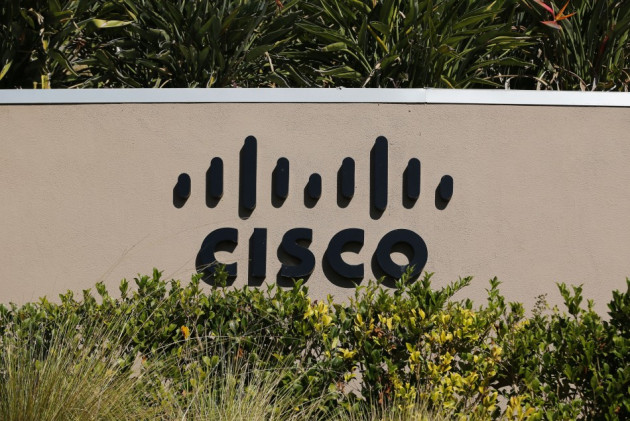 Networking equipment maker Cisco has reported higher profit for its first quarter, helped by strong sales growth and cost cutting measures.
For the three months to October, the company reported a net income of $2.09bn (£1.83bn), up 17.7 percent year over year. Earnings per share rose 18.2 percent to $0.39.
After adjusting for exceptional items totaling $663m, non-GAAP net income amounted to $2.57bn or $0.48 per share, compared to $2.32bn or $0.43 per share for the same quarter, a year ago.
Analysts' average estimate for the quarter was $0.46 per share, according to Reuters.
Despite challenging market conditions, Cisco posted first-quarter net sales of $11.88bn, 5.5 percent higher than the previous year level. Analysts expected $11.77bn for the quarter.
Total product revenue increased about 4 percent year over year and service revenue rose by almost 12 percent.
Geographically, total revenue increased 7 percent for the Americas and 10 percent for Asia-Pacific, Japan and China, while revenues for the EMEA were almost flat.
"We delivered record results this quarter -- with revenue growth of 6 percent and strong earnings per share growth -- demonstrating our vision and strategy are working," said CEO John Chambers.
"Our innovation engine, operational discipline and on-going evolution are enabling us to differentiate in the market."
In line with the company's cost-cutting initiatives, designed to reduce expenses by about $1bn, operating expenses declined to $4.59bn from $4.68bn.
In 2011, the switching and storage products provider shed 10,000 jobs and was planning a further 1,300 cuts earlier in 2012.
Cisco noted that the ongoing debt crisis in the eurozone continues to affect its business. "We are modelling Europe to get worse before it gets better," Chambers said in the earnings call.
Product orders for the quarter were stable year over year. In the prior-year quarter, the company recorded a 13 percent year-over-year growth in product orders.
Looking forward, the IP-based networking products maker expects second-quarter non-GAAP earnings to come in the range of $0.47 to $0.48 per share. It reported earnings of $0.47 per share a year earlier.
Quarterly revenues are expected to grow in the range of 3.5 percent to 5.5 percent, compared to an 11.6 percent growth in the second quarter of 2012.
On 13 November, Cisco shares closed trading at $16.85 on Nasdaq, unchanged from the previous day.