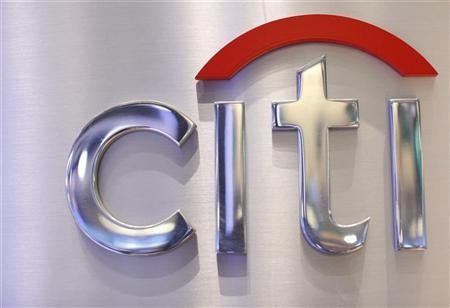 Citigroup is to axe 11,000 jobs across a number of sectors, including securities & banking and transaction services, in order to shore up $1bn worth of cost reductions, while also 'improving efficiency' across the bank to better serve emerging market clients.
"These actions are logical next steps in Citi's transformation. While we are committed to - and our strategy continues to leverage - our unparalleled global network and footprint, we have identified areas and products where our scale does not provide for meaningful returns. And we will further increase our operating efficiency by reducing excess capacity and expenses, whether they center on technology, real estate or simplifying our operations," says new CEO Michael Corbat, who only replaced Vikram Pandit in October.
Citigroup says that the slash in headcount will results in generating $900m of expense savings benefitting 2013 results and that the annual expense savings will exceed $1.1bn annually beginning in 2014.
It also added that due to this repositioning, Citi expects to record pre-tax charges of approximately $1bn in the fourth quarter of 2012 and approximately $100m of related charges in the first half of 2013.
Citigroup added that the jobs cull will be implemented across a number of sectors, with approximately 25 percent are expected in securities & banking with another 10 percent in transaction services.
It also added that the repositioning actions are expected to result in a reduction of approximately 1,900 positions, of which more than half are in the operations & technology functions that support the institutional banking business.
"The actions are designed to streamline our client coverage model in Banking and improve overall productivity in our Markets business, especially in areas experiencing continued low profitability such as cash equities," says the statement.
At Citi Holdings, it expects to eliminate approximately 350 positions and incur approximately 5 percent of the repositioning charges. Most of the repositioning charges are related to branch rationalization in Greece and Spain.
Meanwhile, the bank expects about 25 percent of the announced repositioning charges to be incurred in the Corporate/Other category, while roughly 300 Global Functions positions will be eliminated as a result of efficiency savings.
"Citi has come a long way over the past several years. We have been consistently profitable; our capital strength is among the highest in the industry; and we have shed hundreds of billions in assets and businesses that are not core to our strategy. We will continue to seek ways to optimize the execution of our strategy to better serve our clients and deliver results for all of our stakeholders," adds Corbat.