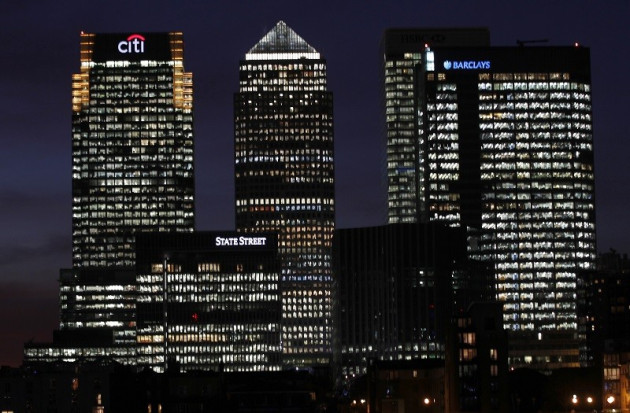 The City has seen a job vacancy slump last month as London's securities firms hold off from seeking new employees while the UK job market recovers.
According to recruitment firm Astbury Marsden, new vacancies in London's City and Canary Wharf financial districts dropped 2% to 2,335 in October from 2,380 in September.
The figure was 12% lower than the 2,640 new vacancies in October 2012.
"The financial performance of the big investment banks is still not robust enough for them to initiate the levels of hiring that you normally associate with new stock market highs," said Mark Cameron, Astbury Marsden's chief operating officer.
"Banks have been badly burnt in the past hiring on a short-term bounce in business volumes and then having to go through costly lay-offs, so many are being prudent and putting off bigger hiring decisions."
Investment-bank hiring is lagging behind a recovery in the rest of the UK job market, which saw unemployment decline in the quarter through July, according to the Office for National Statistics.
The data follows the news that Barclays posted a 26% drop in third-quarter pre-tax profit last week, hurt by a slump in trading revenue.
In addition, Deutsche Bank reported a 94% drop in third-quarter earnings last week, while UBS postponed a profitability goal.
Cameron added: "Outside of the investment banks, the picture looks rosier with a pick-up in hiring activity in the asset-management sector, which is partly driven by the buoyant stock market increasing funds under management."