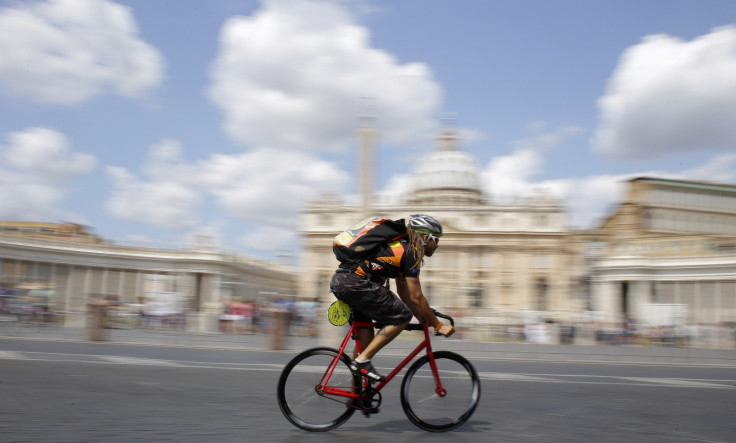 Mags Dewhurst, a London bicycle courier working for delivery firm CitySprint, has won the latest legal battle over employment rights. She has managed to win the right to both paid holidays and minimum pay in a key ruling by the central London employment tribunal.
The ruling was given on Friday (6 January) by Judge Joanna Wade. Describing CitySprint's contractual arrangements as contorted, indecipherable and window-dressing, the judge said CitySprint had unlawfully failed to award holiday pay to Dewhurst by wrongly classifying her as a self-employed freelancer instead of considering her as a worker.
Such rulings are said to have key implications for the gig economy, where temporary positions are common and organisations contract with independent workers for short-term engagements. It comes at a time when the pressure is growing on many companies operating in the gig economy such as Hermes and Deliveroo to treat workers more fairly and offer basic employment benefits.
This follows an October ruling in which two drivers backed by the GMB union won a similar case against Uber. The employment tribunal had then ruled that Uber should treat them as workers instead of self-employed freelancers, hence making them eligible for more benefits such as minimum pay and holidays. However, Uber which has about 40,000 UK drivers has appealed against the ruling as it may eventually force the American ride-hailing firm to treat all of its drivers as employees instead of freelancers.
With regards to the current ruling, CitySprint faces a similar situation as it may eventually be forced to treat its 3,500 couriers who are currently classified as self-employed freelancers as its employees. CitySprint said it was disappointed with the ruling.
"It is important to remember that this applies to a single individual and was not a test case. We enjoy a good relationship with our fleet, many of whom have worked with us for some time, and have always strived to help them maximise their earnings.
"Evidence presented at the tribunal confirmed that the vast majority of our couriers enjoy the freedom and flexibility of their current role. As was clearly highlighted in this case, CitySprint is a good company that pays its couriers some of the best rates in the industry," it was quoted as saying by the Guardian.
The delivery firm which has 42 days to lodge an appeal asked the government to provide further clarity on employment rules.
Meanwhile, Dewhurst who was happy to have won the legal battle, said, "This wasn't just about me. It was about people who have been working here for 20 years without any of these rights. They argued that we weren't part of the company, but you cannot run £145m [$178.16m] courier businesses without employing a single courier."