Deliveroo faces union challenge over riders' rights
Unions continue to battle gig economy firms over the pay and conditions of their workers.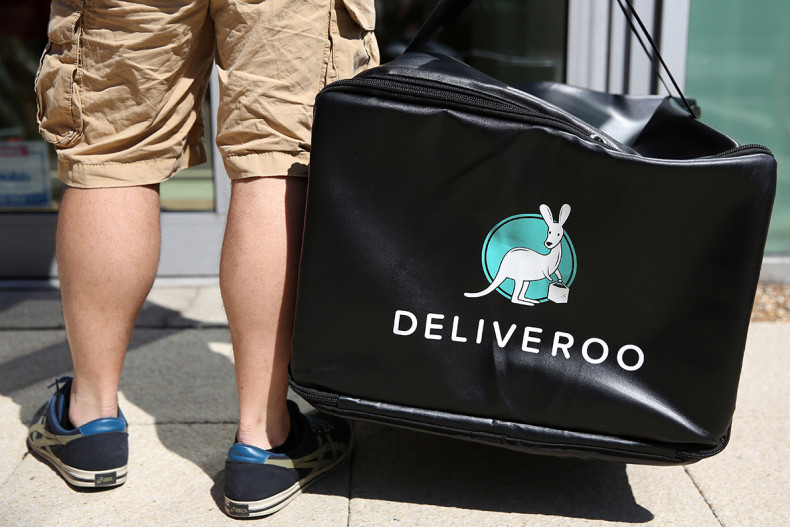 Takeaway food courier Deliveroo is facing a union challenge to secure greater employment rights for its riders.
The Independent Workers Union of Great Britain (IWGB) says it wants to gain recognition from the firm in order to negotiate basic rights such as paid holiday and the minimum wage.
Deliveroo classes its riders as self-employed "independent contractors" rather than staff.
The move comes after two drivers for taxi service Uber won a tribunal case last month in which they argued they were workers not contractors. This case was backed by the GMB union. Uber is appealing against the decision.
The challenge to Deliveroo is the latest move by unions to take on so-called gig economy firms, who run low-cost operations by using self-employed workers rather than staff. This allows them to undercut traditional rivals.
IWGB general secretary Jason Moyer-Lee said: "We are seeking a collective bargaining agreement with Deliveroo in order to negotiate pay and terms and conditions of our members."
"We are also challenging the bogus employment status of Deliveroo drivers as 'independent contractors'. The drivers clearly work for Deliveroo, should be considered 'workers' and as such should be entitled to paid holidays, at least the minimum wage, and collective bargaining rights."
The food courier said: "As Deliveroo continues to grow, we are committed to providing great opportunities for UK riders, with the flexible work riders value, and a payment model which is fair, rewarding and better matches riders' time with our customers' orders."
Deliveroo, founded in 2013, has more than 2,500 food outlets signed up to its service in London and uses around 8,000 riders in the UK.