Claude Puel confident that Virgil van Dijk will stay at Southampton as Liverpool and Chelsea circle
Commanding centre-back is being hotly pursued by Premier League rivals despite lingering foot injury.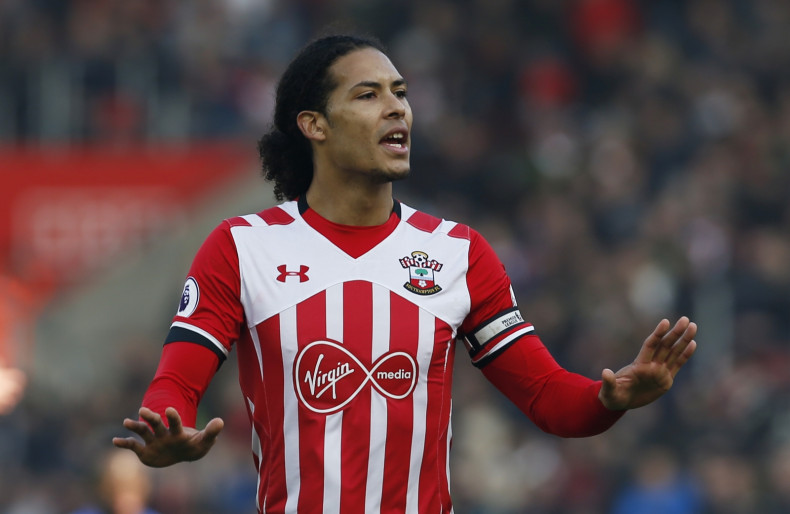 Southampton manager Claude Puel believes that highly-rated team captain Virgil van Dijk will remain at the for next season. The influential Dutch international has gone from strength to strength since arriving at St Mary's from reigning Scottish champions Celtic in 2015, establishing a reputation as one of the Premier League's elite centre-backs and attracting strong interest from the likes of Liverpool, Chelsea, Arsenal, Manchester City, Manchester United and Everton.
Van Dijk has not played since damaging a ligament in his foot during January's 3-0 victory over Leicester City – an injury that ruled him out of the EFL Cup final defeat at Wembley. However, that has done little to cool speculation over his future and fears that the 25-year-old may have played his last game in red and white stripes were further exacerbated last month by reports from the Liverpool Echo that Liverpool were willing to smash their transfer record to sign Jurgen Klopp's number one defensive target.
The Sun have since claimed that a prospective move to Chelsea would cost the top-flight leaders an eye-watering £100m ($129.4m) accounting for that potential £50m record fee for a defender and a weekly wage packet worth an estimated £200,000 over five years.
While most consider Van Dijk's exit from Southampton a foregone conclusion as we edge closer towards the summer transfer window, Puel is confident that he will remain on the south coast.
"For Virgil, it was a bad injury," he told reporters at a press conference held before Wednesday's visit of Arsenal. "Now it's okay. The surgery is finished, he can work normally, he can start on the gym work for the re-education to come back ready for the next season with us."
Asked to reiterate that his return would be with Southampton, he replied with a chuckle: "Yes".
Could it be that Van Dijk's recent injury woe – he is not expected to return before the end of the 2016-17 campaign – could help Southampton retain their most-prized asset?
"It's our captain and he's important for us," Puel added. "He takes authority and leadership on the team. He's a fantastic player, we know. Now, of course, we wait until the beginning of the season to see him again on the pitch. He has a long contract and I think the directors want to keep him."