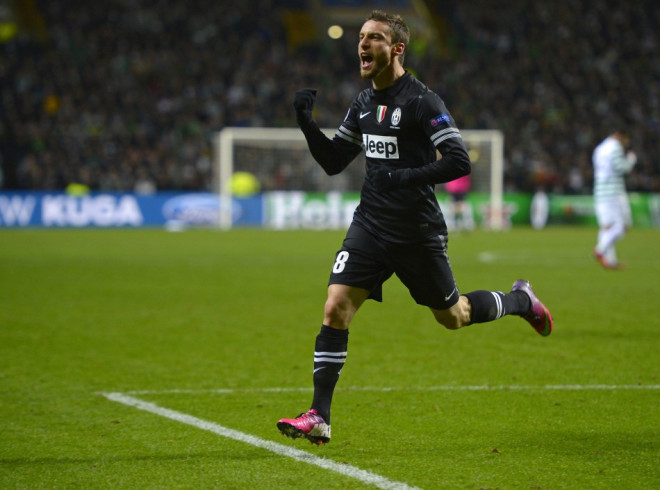 Juventus midfielder Claudio Marchisio says Arsenal, Liverpool and Manchester United are still to make direct contact regarding a prospective move to the Premier League.
The Italian international has consistently been linked with a move to England but is yet to receive a genuine offer.
United boss David Moyes was spotted watching Marchisio in January amid reports the Scot was interested in making the 28 year old among his primary summer transfer targets.
The Juve youth product has also been linked with moves to Arsenal and Liverpool and despite receiving numerous calls regarding their reported interest, Marchisio awaits a firm offer from the Premier League trio.
"Sometimes I have received phone calls from agents who told me of the interest of clubs such as Arsenal, Manchester United and Liverpool," he said.
"But no one from these clubs, however, has ever contacted directly us. And in (that) case I would tell them to talk to Juve."
Marchisio has scored two goals in 20 Serie A appearances this season and is expected to perform a central role for Italy in the upcoming 2014 World Cup.
With Arsenal and Liverpool expected to fall short in pursuit of the Premier League title, and United undergoing a rebuild under Moyes, all three are expected to make significant moves in the summer transfer window.
Though whether Marchisio is among the players who represents a potential target is still unknown however the perilous nature of his contract, which has two years to run, could spark a rival bid.
Farther Stefano said: "I've read that the renewal should be imminent, but Claudio is focused on the season and doesn't think about the contract," he said.
"The current agreement expires in 2016 and there is time for (us to) talk about it."