Climate change: Extreme African heatwaves may spark 'humanitarian crisis of unknown dimensions'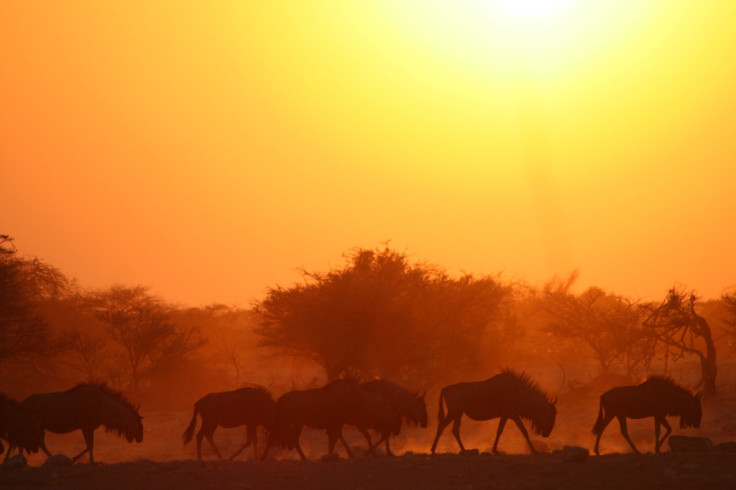 Extreme heatwaves in Africa could take place once every year by 2040, and four times every year by the latter quarter of the century. Scientists warn that these dangerously hot temperature spells could result in a "humanitarian crisis of unknown dimensions".
Because of its geographical position between the tropics, solar radiation is always high. This means that heatwaves can take place at any time of the year. Furthermore, in the last 50 to 100 years, surface temperatures across most of the continent have increased by 0.5C or more.
"Africa is one of the most vulnerable continents to climate change, and even a modest rise in average global temperature could have severe consequences for the people living there," said Jana Sillmann, a researcher working on the study published in Environmental Research Letters.
Data from 1979-2015 was used to model how the number of heatwaves would change with global warming. Different climate scenarios were used – the worst being a 2C rise from pre-industrial times. The model took into account the severity – how hot temperatures rose to – and duration of the heatwave.
"We found in recent years, Africa has experienced hotter and longer heatwaves," Sillman told IBTimes UK. "With climate change, heatwaves that are unusual today may occur on a regular basis by 2040.
"Such heatwaves could even occur four times a year towards the end of the century."
The researchers, from Italy's University of Catania and the Center for International Climate and Environmental Research in Norway, say these heatwaves will be more intense those estimated for Europe and other continents.
The scientists say these heatwaves could be devastating for people living in Africa. "Given that adaptation and resilience measures presently undertaken in most African countries are already reaching their limits under the current climate, the projected increase in extreme heatwaves in the coming decades can result in humanitarian crises of unknown dimensions," they wrote.
They added that prolonged drought would make some regions uninhabitable, potentially forcing people to migrate. "The human body can only cope with high temperatures to a certain extent and temperatures in Africa are in general high [compared with Europe, for instance]," said Sillman. "Increasing peak temperatures during an extreme heat wave can cause conditions that humans cannot survive, forcing them to move to other places."
Sillman added: "We need to put considerable effort into climate change adaptation to reduce the risk of extreme events such as heatwaves, which are likely to occur much more frequently in the future."
© Copyright IBTimes 2023. All rights reserved.