The University of Texas is on the hunt for 100 human brains which have been taken from its collection.
The brains were stored in jars of formaldehyde in the university's Animal Resource Centre because there was no room for them in the laboratory. It is believed that they were taken to be used as pranks by the students.
One of the brains reported missing is thought to have come from Charles Whitman, the clock tower sniper who killed 16 people during a shooting spree at the university in 1966.
"We think somebody may have taken the brains but we don't know at all for sure," psychology Professor Tim Schallert, co-curator of the collection, told the Austin American-Statesman.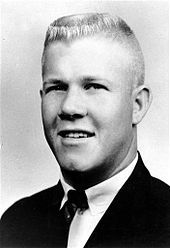 His co-curator, psychology Professor Lawrence Cormack, added: "It's entirely possible word got around among undergraduates and people started swiping them for living rooms or Halloween pranks."
The university said it would investigate "the circumstances surrounding this collection since it came here nearly 30 years ago" and that it was "committed to treating the brain specimens with respect".
Whitman was killed by police after fatally shooting 16 people – including his wife and mother - and wounding a further 32 during the rampage which culminated at the University of Texas.
The shooting was the deadliest shooting on a US campus until the Virginia Tech massacre in 2007.
Schallert said Whitman's brain likely was part of the missing collection of brains.
"It would make sense it would be in this group. We can't find that brain," he said.