The Cloud. It's a term you hear more and more these days. It seems as if everyone is backing up their content to the Cloud and some are even computing in the Cloud. But what is it, how does it work and is it secure?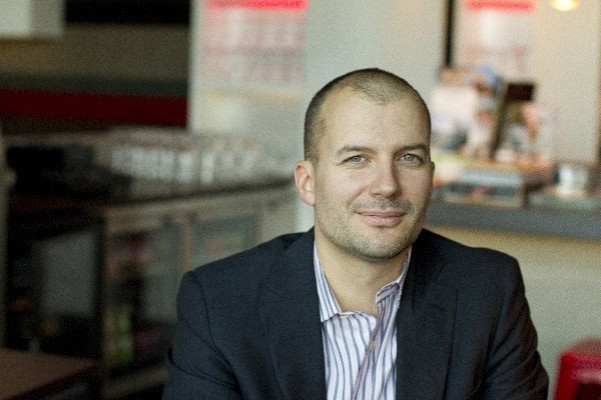 Now more than ever our lives are being preserved digitally. Where before your wedding album might have been the first thing you saved if your house caught fire, now it's your hard drive.
Since the advent of the compact digital camera and more recently smartphones and tablets, most of our memories, identities and shared experiences are all stored as 1s and 0s, and therefore need to be stored digitally.
Until recently this meant you kept everything on your PC's hard drive or an external drive if you were being extra cautious. However, this meant that your content was only in one location, and you couldn't access it unless you were able to physically touch it.
That has all changed with the advent of Cloud storage, which allows users to upload their files - be it documents, photos, videos or music - to a remote server where it is always available for you to access, no matter where you are.
There are a lot of companies out there offering Cloud storage, and a lot of them for free. Dropbox, Apple's iCloud, Google Drive and Microsoft SkyDrive are four of the major services, all of which offer users a limited amount of storage (typically around 5GB) for free, before charging them for additional storage.

While the idea of Cloud storage sounds simple and straight-forward, limitations placed on each of the systems in terms of storage space, which devices you can access your files on and how you can share content, means there is no single solution which will suit everyone.
However, there are other companies out there offering storage on a much bigger scale, though you will never know about it.

Content Anywhere
Finnish company F-Secure, mainly known for its security protection software, is currently working with around 50 mobile phone and broadband operators around the globe providing online backup storage for them and their customers.
In the UK for example it provides this service for Virgin Media broadband customers and is in advanced talks with another mobile phone operator as well, though it wouldn't say which one.
F-Secure has five huge data centres located in France, Finland, North America, Australia and Germany which house content from users around the globe. However, F-Secure found that there was still the problem of accessing your data whenever you wanted, on whatever device you wanted and sharing it with anyone you wanted. So it created Content Anywhere.
Content Anywhere is a product it is currently marketing to mobile phone, TV and broadband providers which will allow them to create a platform for their customers to store, access and share all of their content in the Cloud.
This will allow F-Secure customers like Vodafone, O2, Virgin Media and others to create their own cloud solution, which they can they sell - or offer as a free incentive - to their own customers.
Samu Konttinen, F-Secure's Executive vice President of Sales and Marketing, told IBTimes UK that the reason F-Secure is not currently selling this solution directly to the public is that customers trust their local operators and therefore would be willing to more easily accept a product like Content Anywhere from them.
"Trust and a local touch is of high importance [to customers]," Kottenin said at F-Secure headquarters in Helsinki, Finland.

Cloud security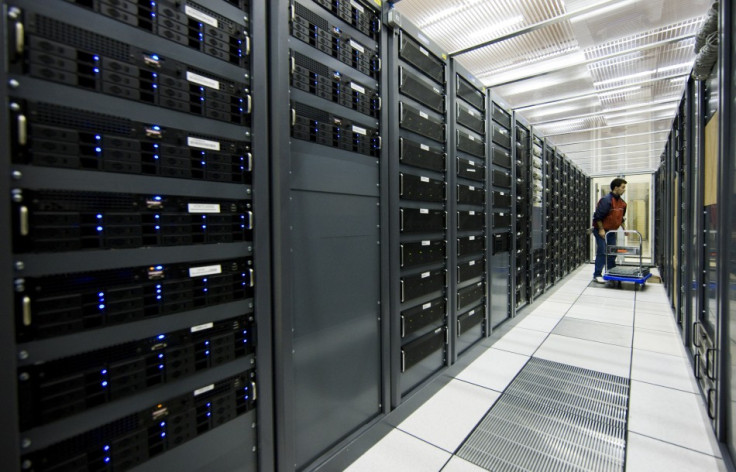 One of the main issues people have with storing their valuable personal data in an esoteric and intangible location called the Cloud is safety, but Kottenin and his colleagues point to F-Secure's 24 years as a security company as proof of its credentials.
Sean Sullivan, a security advisor for F-Secure, said that the Content Anywhere system, which he had tried to tinker with unsuccessfully, was built by "paranoid people." F-Secure said that part of the multi-layered security system was ported from the company's own testing labs, where they monitor up to 30,000 pieces of malware each day.
"We are trying to offer services mostly through operators, not tied to any device types," Kottenin said, highlighting the fact that Content Anywhere is platform agnostic, allowing you to access and share your content across smartphones (Android, Windows Phone and iOS), tablets (iPad at the moment with Android and Windows 8 support in the pipeline), PCs, Macs and even your TV.
Using streaming technologies like DLNA and Apple's AirPlay, users of this service will be able to share a video they took on their iPhone with any TV, even without an Apple TV set-top box. This is done by sending the video to the cloud first and then back down through your operators' set-top box to your TV.
F-Secure see this offering as "key" to the success of Content Anywhere as no other cloud storage operator is offering users the ability to share content in this way.
Currently only TDC in Denmark has rolled out this service fully to its customers but F-Secure is in talks with a number of operators about rolling it out to more people.
Currently only about 10 percent of people who use cloud storage bay for it, and mass adoption of this type of flexible online storage is still "some years away" according to Konttinen, but F-Secure is positioning itself to be at the centre of this emerging market, though most people using its technology may never even know it exists.