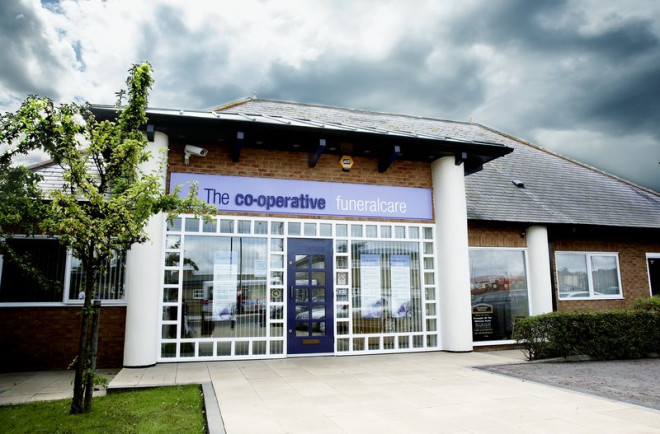 Stuart Ramsay has stepped down from his position as a director at the Co-operative Group after an internal investigation revealed that he was leaking sensitive information at the embattled lender.
The Co-op, which has a range of services including banking, supermarkets, funeral services and pharmacies, said in a statement that "following an independent report, and at the request of the Board, Stuart Ramsay has left the Board of the Co-operative Group with immediate effect."
Sources tell IBTimes UK that Ramsay, who has worked at the Co-op for 25 years, was allegedly asked to step down after a range of details from other probes were being leaked to news organisations, as well as the former CEO's pay packet, from "disseminating sensitive information."
On 22 April, parts of a review by Sir Christopher Kelly into the Co-op Bank's problems, which is set to be released today, were leaked to the BBC.
The leaked extracts suggest that Kelly will highlight the systematic failure of the bank's governance structure and suggest the ill-fated takeover of the Britannia Building Society kicked off a slew of problems at the group, leading to a huge capital black hole and subsequently hefty losses.
Kelly's report is tipped to be "scathing" and will say that the organisation was "culpable" as checks made before the Britannia takeover were "cursory".
The leaked details even included a prepared response from the Co-op Board, including a statement suggesting Kelly's report is not factually accurate.
Chain of problems
The Co-op has been swamped by severe management failings, painful losses in its banking division, and falling food sales in its supermarkets. Former chief executive Euan Sutherland quit after just ten months in the role, declaring the members-owned co-operative to be "ungovernable".
Sutherland was originally set to receive £3.7m (€4.5m, $6.2m) for his first year in the job.
In addition, Paul Flowers, a Methodist minister who chaired the bank, has been charged with drug offences. He quit the chairmanship after allegations of drug-taking were made by a newspaper.
The Bank of England said in mid-2013 that the Co-op Bank had a capital shortfall of £1.5bn, which necessitated a rescue by American investors. Moody's, the credit rating agency, slashed Co-op Bank to junk status as a result.
A review by Sir Christopher Kelly into the Co-op Bank's failings in the lead up to its bail-out by US hedge funds is set to be published by the end of April.
And Lord Myners, a former City minister in the UK government, led another independent governance review which recommends a series of reforms. However, he announced that he is stepping down when all the results are published because the Co-op Board would not support him or make the recommended changes.
The Co-op posted a £2.5bn annual loss for 2013 in what bosses called the worst year in its history.