Decades of cocaine abuse left Tara Palmer-Tomkinson with agonising "holes in her mouth" that made eating difficult towards the end of her life, a friend has revealed.
The 1990s "It Girl", who was found dead at her home by a cleaner on Wednesday (8 February), underwent extreme weight loss during her final few months – in part due to her struggle with the wounds.
A year prior to her death, the 45-year-old was also diagnosed with an auto-immune disease which weakened her further, and doctors found a benign brain tumour which was also removed.
Revealing further details of Palmer-Tomkinson's health and addiction problems, fashion pundit Henry Conway has provided a glimpse into the struggle the star faced in overcoming her demons.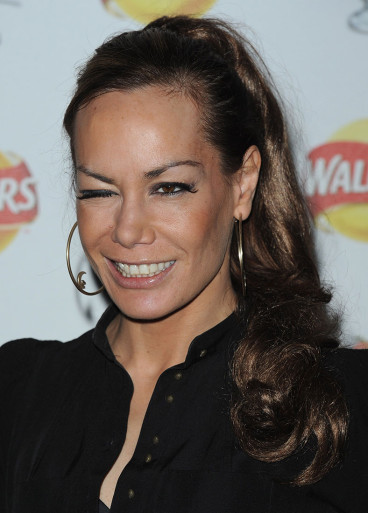 Describing Palmer-Tomkinson as a "wonderful and extraordinary" person, Conway, who appeared alongside her on The Jump in 2014, suggested a vivacious passion for life also proved her downfall.
"If she skied, she skied at a million miles per hour and she partied with the same Olympic vigour."
Years of partying and accompanying cocaine use dissolved her nasal septum, causing significant sores to develop in her mouth: "After her nose had collapsed, she developed holes in her mouth and she had a lot of problems eating."
Businessman Ivan Massow echoed these remarks in a tribute to Palmer-Tomkinson, goddaughter to Prince Charles, published in The Telegraph, describing the high-society icon as "dangerously thin".
"Her body was covered with the thinnest layer of skin, her legs and arms were like little poles and her face was gaunt.
"I would try to get her to eat or even to talk about her weight, but she couldn't be told."
Massow, a recovering alcoholic, added "She would wave your worries away. She was an amazing storyteller – as is so often the case with us addicts."
Conway's revelations now help explain her diminished appearance. But, he also suggests her light began to fade for other reasons.
"She wasn't sleeping very well either, and she had become quite agoraphobic."
While speaking to The Sun on Sunday, Conway also claimed that the socialite had a bipolar disorder.
"I remember she had teddy bears and she would cuddle different ones depending on which anxiety she was feeling," Conway said. "Underneath she was just a scared little girl desperate for people to love her."