Socialite Tara Palmer-Tomkinson wanted to carry a baby for her gay friend Ivan Massow in the final years of her life, only for doctors to deem her too frail.
The businessman revealed their secret baby struggle as he opened up about their relationship following her death aged 45, on Wednesday (8 February).
Speaking to This Morning Massow, 49, said: "About six years ago when she knew I wanted to have a baby, we talked about her carrying my child.
"We looked into it but realised that as she was already 38 by then (and really quite frail) it wouldn't be possible for her to have IVF."
The pair first met eight years ago at a party arranged through mutual friend Cleo Rocos, forming a friendship that Massow described as one of "great joys of his life" in an account given to The Telegraph.
He particularly fell in love with her sense of humour, and told hosts Holly Willoughby and Phillip Schofield that she responded to the disappointment over not being able to have Massow's child in typically self-deprecating fashion.
"When she realised it wasn't going to happen she started making jokes about it in that rather stoic way of hers," he added.
"Babies look too much like feet," she quipped.
"Who could love a foot? I'm too posh to push anyway," remarked Palmer-Tompkinson, in reference to her royal connection as goddaughter to Prince Charles.
Despite the comments, Massow said that in truth the 1990s It girl yearned to settle down, adding: "Tara would have loved to have met someone who could have swept her off her feet and saved her, but she outshone everyone she met.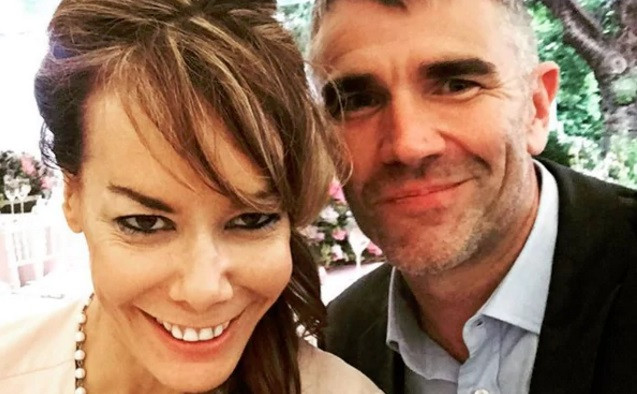 "When my son Theo was born 18 months ago, she was so pleased. She would joke to people, 'He nearly persuaded me to do this once.'"
Despite her humour, Massow described it as a defence mechanism, as she struggled with drug addiction and the effects of brain tumour surgery, becoming "dangerously underweight" in the final months of her life.
" Those who knew Tara well also knew it wasn't a case of if, it was a case of when. And even those closest to her were powerless to stop it," the entrepreneur told The Telegraph.