Tara Palmer-Tomkinson's heartbroken sister has broken her silence on the tragic death of the quintessential 90s 'It girl'. Taking to Twitter, Santa Montefiore revealed a glimpse of her anguish by sharing a black-and-white image of her smiling sibling. The caption simply read: "My darling sister. I miss you."
The 45-year-old socialite was found dead at her London penthouse on 8 February, months after revealing her brain tumour battle. Her family has said: "Tara Clare died peacefully in her sleep."
Tara Palmer-Tomkinson
D.O.B: 23 December 1971
Place of birth: Hampshire, England
Family: Born to Charles and Patricia Palmer-Tomkinson. She has two siblings, sister Santa Montefiore, and brother James. Charles, Prince of Wales is her godfather.
Since news broke of her passing, details of her final days have surfaced. Here is what we do know so far.
Who last saw Tara Palmer-Tomkinson?
Initial reports suggest that a barman at her local pub, The Bottlery, was one of the last people to see Palmer-Tomkinson. He confirmed she visited the establishment on Saturday (4 February).
According to the Sun, her body was discovered by her Portuguese cleaner, who arrived at her flat in Earl's Court at around 1.30pm GMT on 8 February.
It has been widely reported that she failed to collect three items of post from downstairs in the building, suggesting that her body may have gone undiscovered for days.
Who was Tara Palmer-Tomkinson dating?
According to close friend Viktor Krrashi, she had been dating a man in his 50s for around five months, but the romance was toxic.
"I don't think they matched, it wasn't clear why she went with him. I didn't get a good impression," he said of her changed behaviour. "She used to come in here [Krrashi's brother's pub] all the time, but when she started seeing this guy, she stopped coming in."
Death fears
In November 2016, Palmer-Tomkinson revealed that she was being treated for a non-malignant growth in her pituitary gland after going for a set of blood tests. At the time she admitted that she initially struggled to come to terms with her diagnosis.

"I got terribly frightened. I started thinking, 'I'm going to die, I'm going to die. I've only got a couple of weeks to live.' Stuff like that," she told the Daily Mail.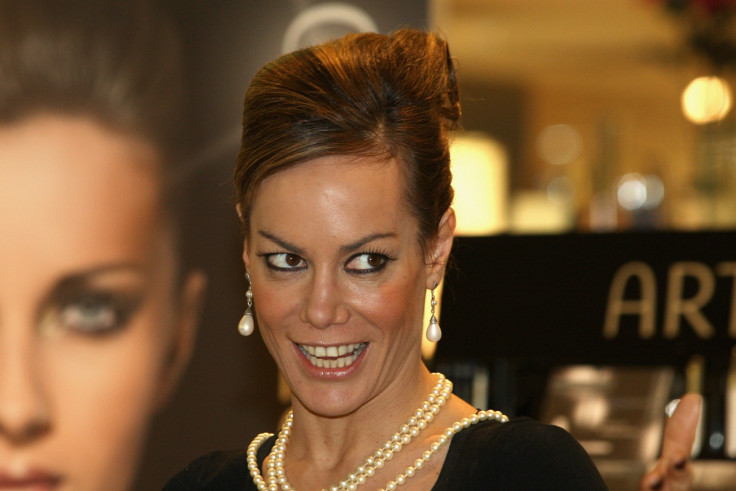 Auto-immune disease
At the time of her death, Prince Charles' Goddaughter was said to be battling anti-neutrophil cytoplasmic antibodies, an ailment she chose not to publically discuss. The rare and debilitating auto-immune condition causes the immune system to attack itself and would have left her suffering from with joint pain, chronic fatigue, and anaemia.
Battles with addiction
Palmer-Tomkinson's well-documented cocaine addiction led to the collapse of her septum in 2011. She subsequently spent £6,000 on rhinoplasty and fillers to fix the damage and regain a natural shape.
In 1999 her parents reportedly forked out £35,000 for her to received treatment for cocaine addiction at Meadows Clinic in Arizona.
"The turning point was when I used to run down stairs and pretend I had to repark my car or something and saying to the dealer, 'listen, here's 30 quid' and getting some for myself because I never wanted to be dependent on someone," she said during a 2014 appearance on the celebrity edition of The Jeremy Kyle Show. "I was lying to my boyfriend, I had lost my power. I was starting to be devious and deceptive and deceitful."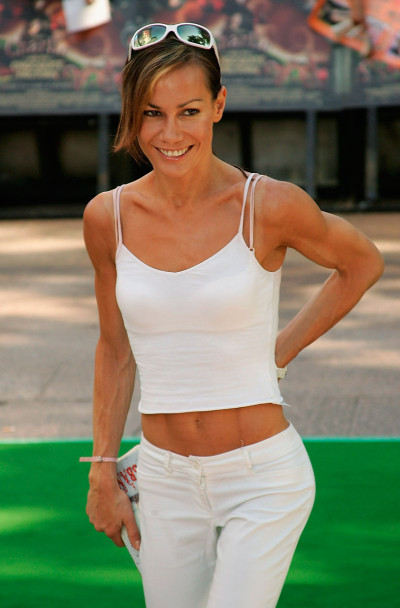 Drastic weight loss
Friends of the star had grown concerned for the former model in the weeks before her death, with Ivan Massow claiming she had relapsed into "a dark place".
The entrepreneur and gay rights campaigner believes years of drug use and excess had finally taken their toll and in recent months she had become "dangerously underweight".
"She was facing a lot of problems," he said on ITV's This Morning. "The recurring issue [was] that it was very hard for her to stay off drinking and things."
But in 2016, she slammed reports that her frail frame was drug-related: "That's always their [press] take on it... cocaine. That was so many years ago. But not many people can contemplate Tara's life without it."
TV comeback
Her personal struggles prompted her to become a patron for various charities, including Speur Ghlan, which supports young children diagnosed with autism. The Telegraph reports that she was determined to continue to use her story to inspire others and had filmed a television pilot about overcoming addiction.