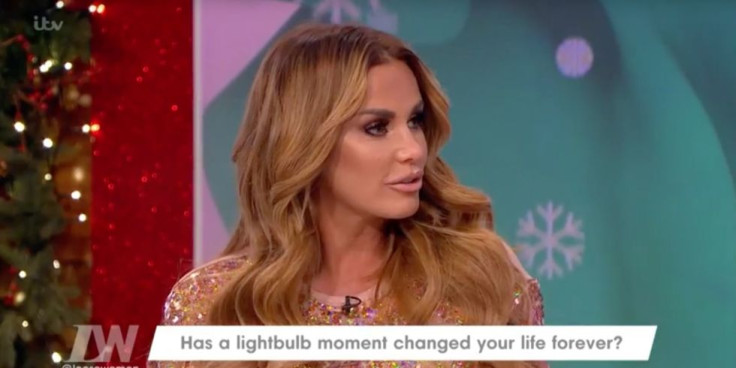 Former glamour model Katie Price has revealed a secret battle with depression, admitting the pressures of fame led her to "turn to drink".
The Loose Women Presenter says she hit "rock bottom" last year when a video emerged of her drunk and out of control during a paid corporate appearance.
Leaked cameraphone footage showed the 38-year-old stripping and encouraging guests to touch her breasts.
But now the mother-of-five has spoken about her deep shame at the incident, telling The Sun on Sunday that it marked the apex of the "blackest mood of my life".
"I couldn't see the point of getting up in the morning," she said.
"For the first time in my life time seemed to slow down and I didn't feel like going on.
"Nothing could motivate me and I wanted to just curl up in a ball and disappear.
"For no reason I would burst into tears and everything felt so pointless.''
Price claims the problems began after settling a court-case with ex-husband Peter Andre and stemmed from her failure to come to terms with the infidelity of her current husband Kieran Hayler.
The 29-year-old former stripper was caught in an affair with her long-time friend Jane Pountney in 2014, and went on to seek treatment for sex addiction amid further trysts.
"Everything was good up until last year when I hit rock, rock bottom." she said. "Some days all I want to do is sleep or lie on the sofa. There's no 'oomph'."
Price now pinpoints a struggle to cope with the pressures of fame and insecurity over her appearance as one of the key factors behind her unhappiness.
Speaking from her £1.6m ($2m) West Sussex home, she said "I've always supported myself and earned a lot of money, but sometimes the pressure is too much. I'm trying not to dwell on the past but I feel numb inside."
In a bid to deal with the strain, Price started drinking more heavily, culminating in the humiliating experience during a private corporate appearance at the Christmas party of a Derbyshire heating and insulation firm.
Paid £13,000 to attend with her ex Dane Bowers, she instead stripped down to her thong and went topless.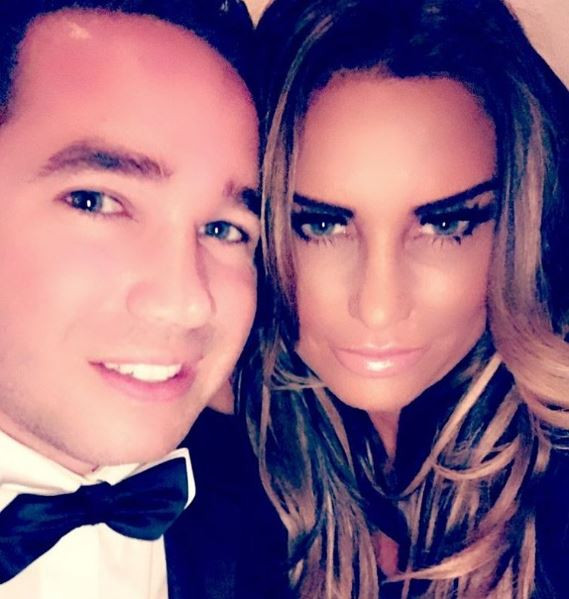 Price was also accused of fondling EnergySave manager Jason Rowan. She then allegedly asked his wife if he would be "f*****g you or me tonight?".
Looking back on the incident, Price says that feeling "low" was "a shock" and that drinking became her coping mechanism.
"I was going out and getting into DJ boxes and singing on my own. People made fun of me but I was in my own little world and no one could see the suffering inside.
"When I saw the footage of me at the corporate event I was mortified. Do people think I enjoy that? Time and time again, I've made a fool of myself. There is so much shame."
It followed a number of similar meltdown incidents over the years, all widely reported in the tabloid press. However, Price insists the latest downfall has jolted her sense of perspective and forced her to address her insecurities.
Yet to have a drink since New Year's Eve, the one-time Page 3 pin-up says she no longer wants to undergo major plastic surgery and is learning instead to love herself.
"I am sick to death of surgery. I've had so many anaesthetics, taken so many painkillers. I'm sick of operating tables, even though I will always have Botox and lip-filler.
"People think I want to be glamorous all the time but it doesn't match up with the real me. I keep telling myself, 'Leave your body alone'."
Her husband Hayler has been vital in this turnaround, helping with school run and dedicating himself to the family.
As the couple look to the future, Price told The Sun: "He's been my backbone during these difficult times, really and honestly been there for me."