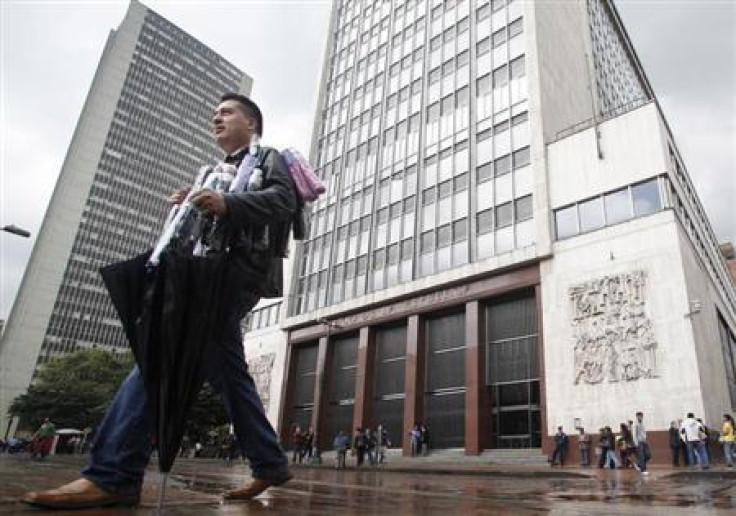 Columbia's peso has been declining against the dollar over the past few sessions and is holding only just below a more than five-year low hit last December, with a few hours to go for the February central bank rate decision.
With inflation rate continuing to rise and reaching a three-year high in January, upward pressure on Columbian interest rates is higher, but the petroleum exporter has been seeing downside risks to its trade and growth outlook increasing with commodity prices holding near multi-year lows.
The Columbian peso was trading at 1:$0.000407996. The rate announcement has been scheduled for 16:30 GMT and the consensus is for the rate to be held at 4.5%.
However, annual GDP growth that clocked a multi-year high of 6.5% in Q1-2014 has dropped to 4.2% by the third quarter of the year.The Latin American nation had hiked the main rate by 125 basis points in 2014 when the CPI rate rose to 3.82% from near 2% when the central bank targets a range of 3% ± 1 percentage points.
The balance of trade weakened to a multi-year low of $1.73bn deficit by December from near $0.03bn deficit in January showing the impact of the drop in commodity prices.
In the minutes of the 30 January policy review, the central bank noted that it has reduced the average growth of Columbia's trade partners for 2015, reflecting weaker recovery than had been estimated in the previous quarterly report.
The Columbian central bank said it has also reduced the range for the economic growth forecast to 2-4% for 2015 with 3.6% the most probable figure.
"This more likely estimate considers a fall in the national income and lower foreign financing, which could generate a moderation in expenditure, especially due to a lower level of private investment," the bank said in January meeting minutes.