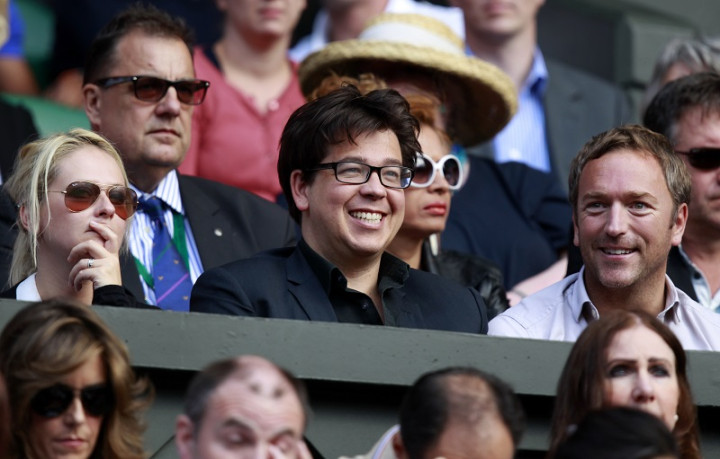 The stepmother of British comedian Michael McIntyre has spoken out about revealing the truth about how the comic's father died – after keeping it a secret for 17 years.
Speaking to the Daily Mail, McIntyre's stepmother Holly said she was shaking as she told the successful stand-up comedian in November 2010 that his father Ray Cameron did not actually die of a heart attack, but shot himself in a Hollywood apartment after his own career as a comedian failed.
"That was the hardest phone call of my life," Holly said. "For years I kept this terrible secret and finally I was sharing it. I said: 'Michael, your father didn't have a heart attack. He killed himself'.
"There was a paralysed silence on the other end of the line. He was crushed. How are you supposed to react to news like that? He just said: 'Oh my God, Oh my God… are you sure?'"
Holly decided to tell McIntyre the truth because he was planning to appear on the BBC genealogy series Who Do You Think You Are? and she knew researchers would uncover the secret of Cameron's suicide.
His death certificate is freely available in US public records and clearly states that he died as a result of suicide on 27 December 1993, with the cause of death listed as "self-inflicted gunshot wound to the head".
"When Cameron shot himself, Michael was just 17, his sister Lucy was 15," Holly said. "I had two young kids who were one and seven. Cameron went out one morning for his usual walk and didn't come back.
"My first instinct was to protect the kids, so I told them daddy had died of a heart attack. I told no one the truth. The only people on the planet who knew the truth were the police and me.
"Michael grew up believing his dad went out for his morning walk and suffered a heart attack at the side of the road. I didn't think the children needed the burden of growing up under the shadow of a parent committing suicide. If Michael hadn't become famous, the truth would never have come out."
Cameron's suicide came after he struggled to find work and had to sell off a fleet of cars in order to pay mounting debts.
The family's mansion was also sold off and they were forced to move into a rented apartment. A failed BBC comedy pilot also added to Cameron's dejection.
"That was devastating for him," Holly recalled. "We were broke."
McIntyre, who is worth an estimated £21m, said he is "heartbroken" that his stepmother has chosen to speak publicly about his father's suicide.
If you or someone you know is effected by the issues raised in this story, call the Samaritans on 08457 90 90 90 or visit www.samaritans.org.