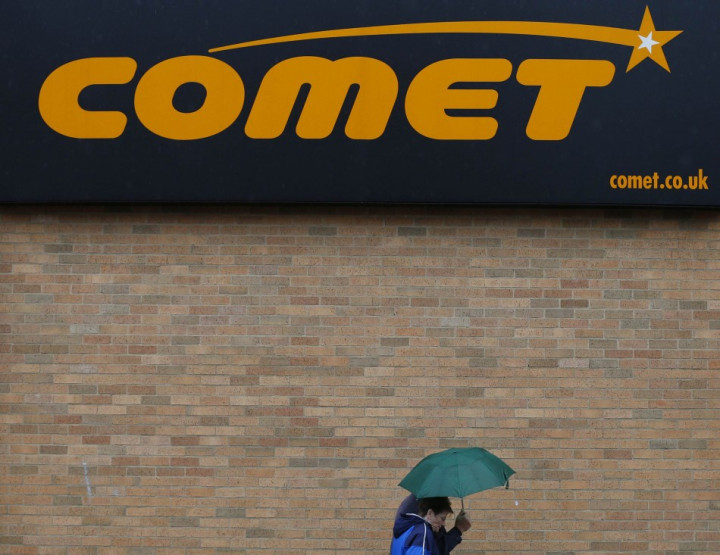 Working hard to save the failed retailer, the administrators of Comet have cut 330 jobs across the electrical retail chain's head office and support centres.
Deloitte, who took over as the company's administrators on 2 November, also said in a statement that it is holding talks with potential buyers for Comet to keep the company alive and save about 6,000 jobs.
There will be 99 job cuts at the retailer's head office in Rickmansworth, while the support centres in Hull and Clevedon will see 53 and 42 jobs going redundant, respectively. The majority of the jobs are from central functions, such as marketing and finance.
No jobs are affected at Comet distribution centres or stores, and all 236 stores would remain open. The administrators are not planning further redundancies at present.
"All 236 Comet stores continue to trade as normal, and staff will continue to be paid for the work they do while Comet is trading in Administration," said Neville Kahn, joint administrator.
The axed employees will be paid in full for wages accrued during the administration, and they will receive assistance in claiming redundancy payments from the government.
"We are in discussions with a number of parties who have expressed interest in parts of the business and we continue to work hard to preserve jobs," Kahn added.
In an attempt to improve the company's cash flow and reduce stock, the administrators have recently started a fire sale at the stores. They noted that the discounts helped them generate record levels of sales.
However, the customers were seemingly disappointed by the up to 10 percent discounts offered at the stores.
The retailer's failure has reportedly helped its rivals, many of whom saw a huge boost for their businesses. In connection with the retailer's "possible demise", John Lewis reported a 17 percent increase in sales for the seven days to 3 November, while Dixon Retail's share price rose about 20 percent between 31 October and 8 November.