Electrical retailer Comet has launched a countrywide fire-sale, which sees prices of all stock reduced in its 240 UK stores, but not online, where goods can no longer be purchased.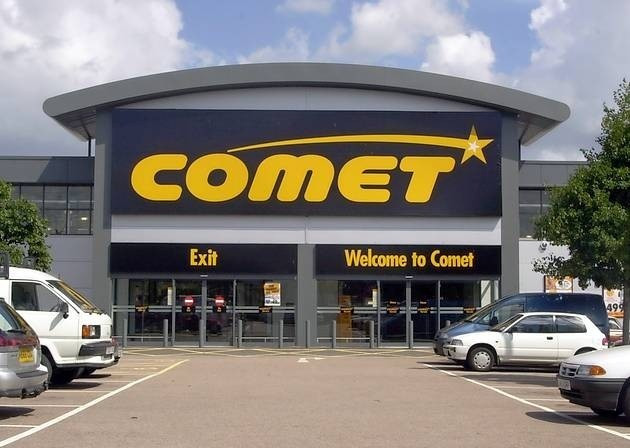 The 79-year-old company fell into administration last week, and was taken over by administrator Deloitte on 5 November, which will aim to sell stock quickly in an attempt to increase the company's cash-flow and save the jobs of its 6,600 staff.
Comet entered administration just a year after turnaround company OpCapita bought the company for £2 and invested tens of millions of pounds in an attempt to save it, but declining sales, as shoppers spent their money with supermarkets and cheaper online rivals caused the retailer to struggle.
OpCapita is the same firm that saved Game Group from liquidation in February, when thousands of Game and Gamestation shops across the UK were under threat.
It is believed that Comet has been trading without credit insurance, which would protect its suppliers should the business fold. If this insurance is not in place, then suppliers will be wary about selling stock to Comet for the Christmas rush.
A similar problem forced Game Group into administration, when several major video game suppliers refused to deliver stock as they did not believe Game would be able to make enough sales to repay them.
Despite claiming to be the biggest sale in the company's history, angry shoppers have taken to Twitter, saying that items were only reduced by 10 percent. One person said: "Been to the Comet 'fire sale'. Up to 10% off. Yeah, good luck with that."
In an unusual move, Deloitte announced that Comet stores will be accepting gift cards, saying: "Having now had the opportunity to do so, we are very pleased to inform Comet customers that the Company will be able to accept gift cards which have been purchased and paid for in full by members of the public. We are also pleased to announce that the Company will be able to accept and honour gift cards issued on behalf of the charity Family Fund."
Consumers who have purchased gift cards are usually added to the list of a company's debtors when it enters administration, some way behind manufacturers and suppliers who are owed money for stock, and staff owed wages.
The U-turn may have come about after the mother of a four-year-old cerebral palsy sufferer was not allowed to buy an iPad at Comet for her son with a £500 gift card from Family Fund, causing much media attention.
Deloitte added: "We are very grateful to customers for their patience in allowing us time to properly assess the situation."