Coming to America sequel? Fans go wild after Eddie Murphy tweets surprise message
Actor played the lead in the 1988 romantic comedy.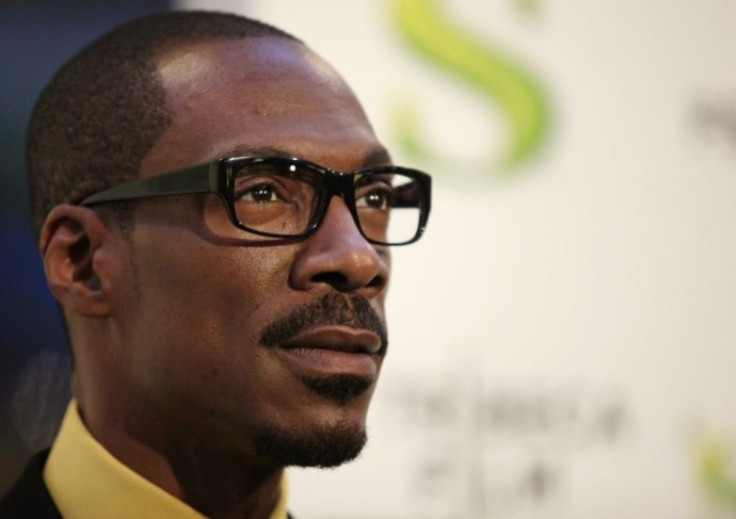 Hollywood legend Eddie Murphy has sent fans into a frenzy after hinting that he was considering a follow-up to his 1988 romantic comedy, Coming to America.
On Wednesday night (15 February) the 55-year-old comedic star, whose acting credits include Trading Places, Boomerang and Dr Dolittle, stunned his 124k Twitter followers when he posted the simple question: "Coming to America sequel?" alongside a snap of actress Vanessa Bell Calloway as Imani Izzi.
Considering Murphy's Twitter account is almost entirely retweets with little to no engagement with his followers, the bombshell post was surprising, to say the least.
It is not yet unknown whether Murphy was revealing plans for a new project, musing, or simply teasing fans. But one thing is certain, he now has the attention of the online community. The fact that he has since deleted the tweet has added to the enigma.
Coming to American, which has a 69% fresh rating on an online reviews aggregator Rotten Tomatoes, told the story of African prince Akeem Joffer, who travels to Queens, New York City, to look for a wife. In a bid to find the true woman of his dreams, who is not influenced by his wealth, he goes undercover as a waiter at a fast food restaurant.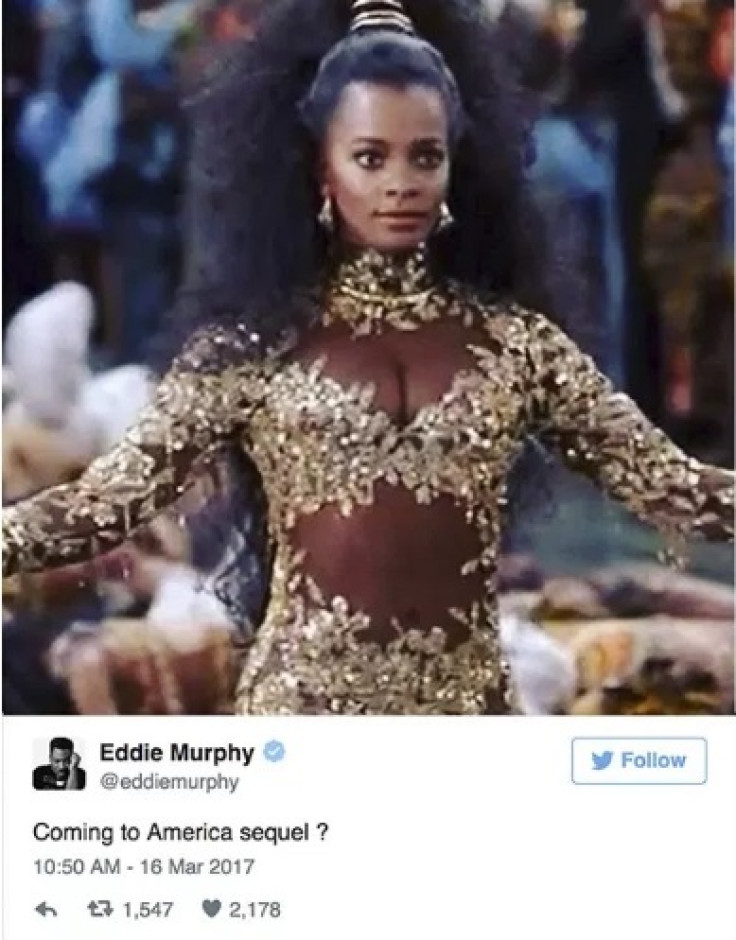 The film, which featured a star-studded cast including Arsenio Hall and James Earl Jones was a commercial box-office success and was Paramount's highest earning film in 1988. The release made $288m (£233m) worldwide.
While many welcome the idea of a follow-up, some claimed that he could potentially ruin a classic.
One person wrote: "I swear I will sue Eddie Murphy if he doesn't do this Coming to America sequel as promised. The kind people of Zamunda deserves this! ?
Another said: "If Arsenio Hall isn't in Coming To America 2 the movie will be trash."
"You can't mess with classics. This film never gets old."
© Copyright IBTimes 2023. All rights reserved.