Following its first episode at South by Southwest festival being met with acclaim in the US, Starz has released a new trailer for American Gods, its upcoming fantasy television series, based on Neil Gaiman's 2001 fantasy novel of the same name. And it looks like Logan screenwriter Michael Green and Hannibal showrunner Bryan Fuller have conjured up something stylish, blood-soaked and just a little bonkers.
Mixing themes of old American Westerns with modern fantasy and ancient mythology, American Gods sees ex-convict Shadow Moon (Ricky Whittle) meet a mysterious man named Mr. Wednesday (Ian McShane), who in turn, introduces him to a dangerous world of good and evil and enlists him as his reluctant bodyguard-turned-errand boy.
In Gaiman's novel (and presumably, the series too), Wednesday is actually Odin, the Old Norse god of knowledge and wisdom, who has used his abilities to become an extremely successful con-artist. However, he spends most of his days trying to recruit other gods to join him in the inevitable war between himself and his kind and the New Gods; beings who win manipulate their followers with promises of wealth and fame.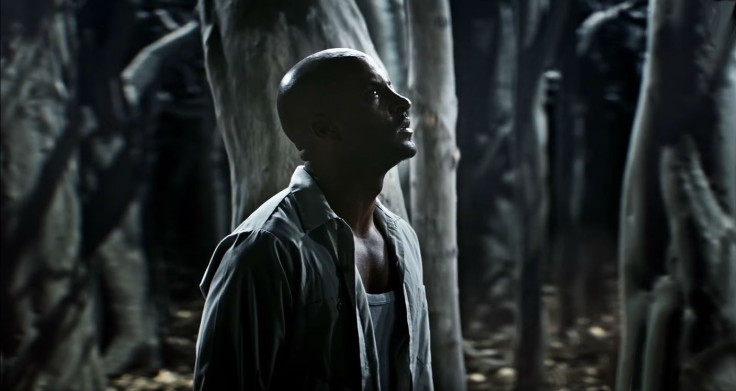 Both Moon and Wednesday appear in the latest sneak peek, as do Emily Browning, Crispin Glover, Cloris Leachman and Peter Stomare. The foursome show their faces as their respective characters; Laura Moon (Shadow's deceased wife), Mr. World, Zorya Vechernyaya (the Evening Star) and Czernobog (the Slavic god of darkness). And if the violence in the clip is anything to go by, he certainly isn't someone you would want to get on the wrong side of.
It seems like its ambitious story-telling and adult nature of the show is impressing fans of the source material so far, mind you, with many viewers taking to Twitter to share their enthusiasm after the trailer was released...
Also starring Orange Is the New Black's Pablo Schreiber, Orlando Jones and Gillian Anderson, American Gods is set to premiere on 30 April 2017. The show will arrive on UK screens, via Amazon Prime, in early May.
For more entertainment news follow A-List on Twitter @Alistinsider