Commodities round-up: Gold spikes as fears of US interest rate hike recede
Precious metals rise on weaker dollar, while oil futures see mixed trading on Saudi-Russian agreement.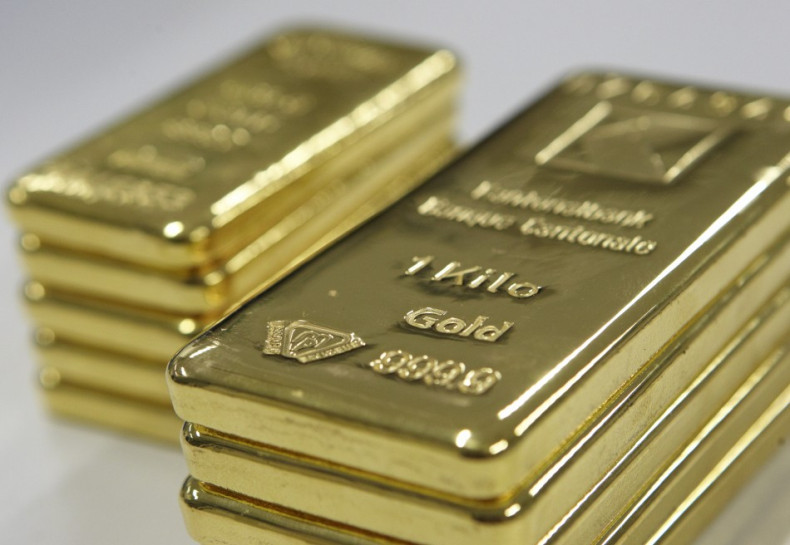 Precious metals rose on Tuesday (6 September) after traders bet on gold futures going higher, as fears of a US interest rate hike receded on poor jobs data.
Figures released on 2 September showed the US economy added 151,000 jobs in August, slowing sharply from the previous two months and falling short of the consensus forecast for a 173,000 gain. The lower-than-expected figure seemed to all but rule out the chances of the Federal Reserve hiking interest rates this month.
At 11.40am BST, Comex gold futures for December delivery were up 0.85% or $9.90 (£7.40, €8.80) to $1,336.60 an ounce, while Comex silver futures were 0.43% or $5.75 higher at $19.64 an ounce. Concurrently, spot platinum was 1.54% or $16.47 higher at $1,087.72 an ounce.
Assessing the market, Deutsche Bank research analyst Michael Hsueh said: "We remain positive on gold, especially after the recent pull back in prices, with the Fed rate hike cycle likely to be slower than market expectations.
"Platinum's fundamentals have improved with a liquidation of producer stocks, but in our view remain subject to the South African rand."
FXTM research analyst Lukman Otunuga also opined that gold could regain some allure as concerns over the health of the global economy continue to lurk around.
"Although prices are still technically bearish on the daily time frame, dollar weakness could propel the metal back above $1,345 consequently handing bulls back control. From a technical standpoint, gold needs to strongly break above $1,330 to signal a further incline towards $1,345."
Away from the precious metals market, oil futures saw a mixed start to trading as the speculators attempted to make sense of a Saudi-Russian agreement on market cooperation, unveiled at the G20 summit in China.
While both parties agreed to work towards market stability, neither Moscow nor Riyadh unveiled a production freeze, opting instead to wait for informal international oil producers' talks due to be held on the sidelines of the International Energy Forum in Algeria scheduled for 26-28 September.
At 12.04pm BST, the Brent front month futures contract was down 0.55% or 26 cents to $47.37 per barrel. However, West Texas Intermediate futures rose 1.13% or 50 cents to $44.94 per barrel.
Summing up the market mood, analysts at Vienna-based JBC Energy said: "The large swings in overnight trading followed the Saudi-Russian announcement.
"However, with the Russian minister stating that a possible crude production freeze will be part of discussions, and the Saudi minister remaining more circumspect, reactions to the news were mixed and volatility will likely remain the name of game at least for now."