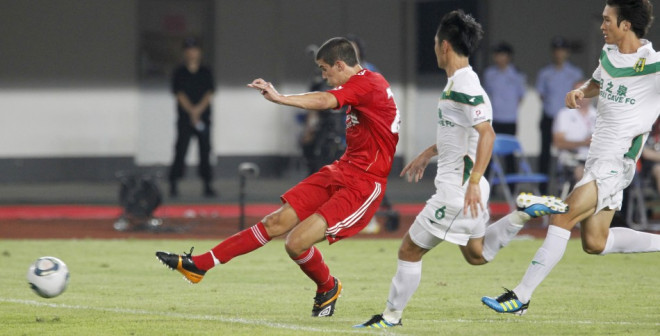 Liverpool prodigy Conor Coady has revealed that manager Brendan Rodgers is closely monitoring his loan spell at Sheffield United, with the youngster expected to return to Anfield at the end of the season.
Rodgers sent the 21-year-old midfielder on loan to Bramall Lane last summer to continue his development. He has since became a pivotal player for the League One side, helping them to qualify for the FA Cup semi-final after beating Charlton 2-0 last weekend.
Rodgers is desperately looking for a midfielder to back-up Lucas Leiva next season and according to Coady the Liverpool boss maintains contact with him to track his progress.
"The manager and the staff at Liverpool all take an interest in how I am getting on at Sheffield United. They will often text or call, and it is nice to know that I am still in their thoughts. They haven't just sent me out and left me," Coady told Liverpool's official website.
"As I say, it's up to me now to prove I can cut it. That's what I am aiming for at Wembley, and in the remaining league games as well. It's a big challenge for me, but I'm well up for it."
Asked about his chances of securing a place in Rodgers's squad next season, Coady said: "It's going to be tough but this season will help me massively.
"I had a couple of seasons playing U21 football and this was the season for me to go out and learn my trade. To come to a club like this has been fantastic. I couldn't ask for any more. When you go on a loan move, you want one like this."
Coady made his debut for Liverpool in a Europa League group match against Anzhi Makhachkala in November 2012, and last season he made his first Premier League appearance against Fulham.
He is considered one of the most promising player in the England academy, having captained the Under 17 England team that won the Euroean Championships in 2010 and played a key role for England during last summer's Under 20 World Cup.