Consumer confidence hits 4-month high as wages outstrip inflation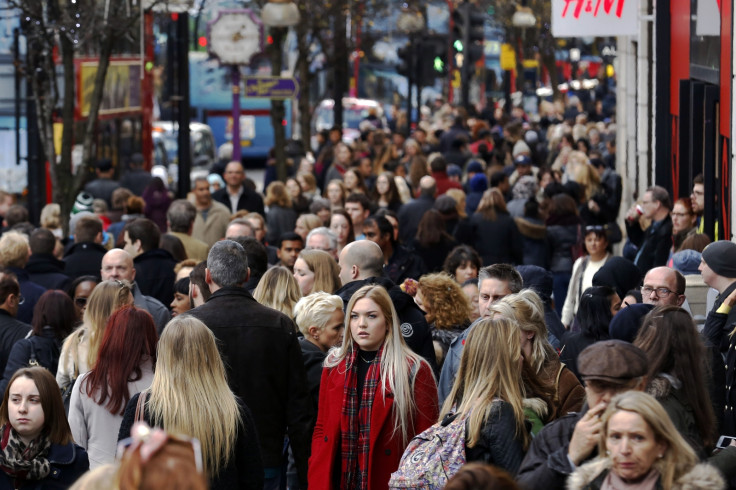 Consumer confidence reached its highest level since September 2014 as the UK sees pay growth outstrip inflation.
According to the latest YouGov research, in conjunction with the Centre for Economics and Business Research's (Cebr) Consumer Confidence index, the market research firm's Household Economic Tracker, an indication of economic optimism, now stands at 112.7 for February, up from 111.3 in January and 109.7 in December.
February has also proved to be a positive month for consumer finance. Of the respondents to the survey, of which there were around 7,000, only 17% thought their household finances had deteriorated in the past month, the lowest it has been since YouGov started measuring in 2009. In January, a fifth had said their finances had worsened, while 21% agreed with this sentiment in December.
On the other hand, just a tenth of the population feel that their finances have got better.
"It has been a long time coming but it looks like falling prices and rising incomes have started to seep through to people's wallets," said Stephen Harmston, head of YouGov Reports.
"While consumer confidence is increasing in the run up to the election and more households are now reporting an improvement in their finances, nine in ten still aren't feeling the financial benefits of the recovery.
"This situation is likely to provide a key battleground for the parties over the next few months. While David Cameron will look on the overall increase in consumer confidence positively, it remains to be seen whether it will make enough of a difference on polling day."
Charles Davis, director at Cebr, added: "Pay growth has been running ahead of inflation for a while now and this is only likely to continue as we expect inflation to dip into negative territory in March.
"Improving confidence and a reduction in the numbers who see their household finances worsening is a clear sign that more consumers are starting to feel the benefit of faster growth in the wider economy."
© Copyright IBTimes 2023. All rights reserved.