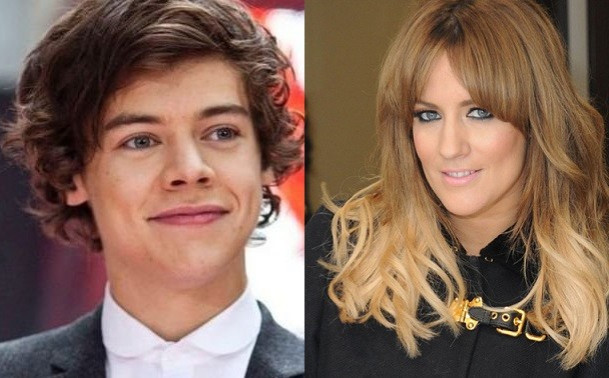 One Directions' Harry Styles owns a mix CD made for him by former girlfriend Caroline Flack.
The singer's best friend from childhood, Nick Clough, has revealed that he heard the CD, which includes Carly Rae Jepsen's Call Me Maybe, when he went for a drive in the pop star's sports car.
Styles and the 33-year-old Xtra Factor presenter dated for three months, finally breaking up in January 2012, following criticism over their 15-year age gap.
"I've driven his Audi R8 and that was amazing. He's really humble about it. Everyone in the houses on my estate was at their windows. We had a little drive around, catching up, listening to music," Clough told the Sunday Mirror.
"He had a CD in the car that Caroline Flack made for him. It was made up of cute little songs that they listened to together."
He added: "One song on there was Call Me Maybe and we were singing along to it. Then we went to McDonalds and had a drive-through.
"I think when Harry first got with Caroline (Flack) he was pretty proud of himself."
Clough also revealed that Styles, who has also dated Taylor Swift and Cara Delevingne, has always had a thing for older women.
Recalling the time when a then 15-year-old Styles first saw a Taylor Swift video in 2009 he said: "He was like "oh my god, she's really really good looking. I would do anything for a bit of that". Then he went and got with her years later!"