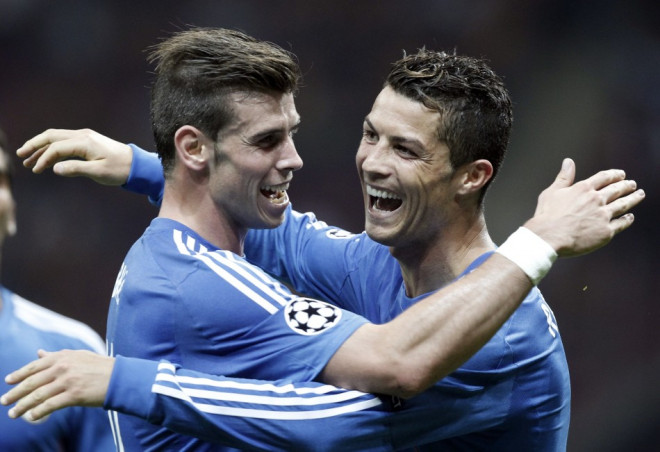 Thibaut Courtois has not made a decision about his future yet but there is one thing he is clear on: Gareth Bale's shot is better than Cristiano Ronaldo's.
The 21-year-old keeper, on loan at Atletico Madrid from Chelsea, has launched a missile in an interview with Spanish newspaper Daily AS, saying: "With Belgium, I have already faced Gareth Bale's shot. If we compare it with Cristiano Ronaldo's, the ball moves more when it comes from Bale – I think for a keeper it is more complicated.
"Ronaldo shoots it very hard and the ball falls down faster. With Bale, the ball is stirred more.
"Sometimes if you wait the ball just one meter from you, it changes of direction and when you want to react, it is already inside the net. You have to pay attention and try to attack the shot with the hands as far forward as possible.
"Both of them have a great shot. I am ready. I have tried to learn from the games I played against them."
Though both of them have a tough challenge to break Roberto Carlos's record for the fastest-ever shot, timed at 94 miles/hr, Bale and Ronaldo are renowned as possessing two of the best shots in world football.
Just a week ago, the former Tottenham star scored that unbelievable 30-yard missile against Elche – it was his 10th goal in La Liga among with his four in the Champions League for Real. He is becoming an authentic galactico for Real Madrid, garnering acclaim across Spain for his performance against Schalke.
Ronaldo scored a missile of his own against Real Betis last month. He is the top scorer in La Liga with 22 goals and third top scorer in Champions League history, having netted 11 goals this year. His potency gives Real a genuine trump card - if CR7 catches fire, no team in the world can contain him.