Liverpool midfielder Philippe Coutinho is considering making a public statement about his current status at the club as he looks to push through a move to Spanish giants Barcelona.
Citing sources close to Coutinho, Yahoo Sport says the Brazil international is preparing to talk to the press to express his unhappiness with how Liverpool manager Jurgen Klopp and owner Fenway Sports Group have handled his request to leave Anfield.
Barcelona have had three bids rejected by Liverpool for the 25-year-old, with the latest offer worth up to £114m ($146m) – an amount that would have made him the second-most expensive player in football history.
Coutinho has asked Klopp to be allowed to leave Anfield on multiple occasions but the pleas have been rejected, prompting the player to place a formal transfer request and stop training.
"Coutinho is willing to say that Liverpool is making his life miserable and that he wants to leave," a source close to the midfielder told Yahoo Sport.
"He has been very patient, but at the end of the day it is his option as a player to leave the club – and he wants to do exactly that."
The source added that Coutinho's relationship with Klopp had deteriorated to the extent that he "does not like the manager one bit".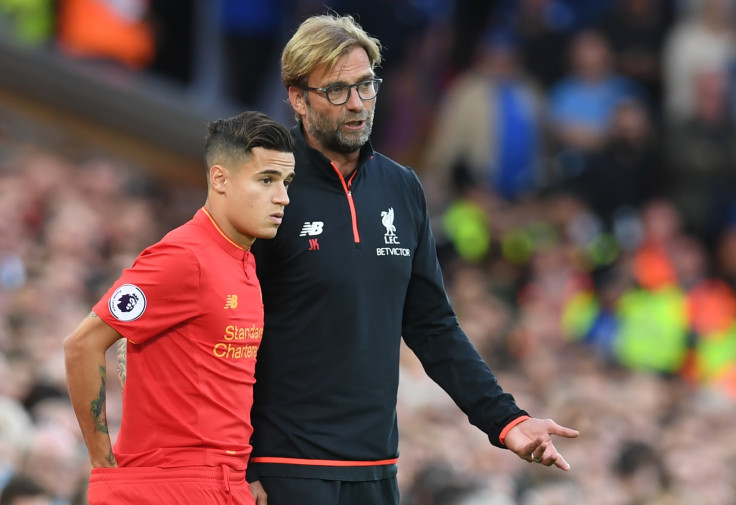 Barcelona are preparing a fourth offer for Coutinho that could rise to £138m including add-ons and bonuses, but it is likely to be rejected.
Coutinho scored 13 goals in 31 league appearances for Liverpool last season to help the club qualify for the Champions League.
His form was rewarded with a new long-term contract worth around £150,000 per week in January, making him the highest paid player at Anfield.
Barcelona want to sign Coutinho as a replacement for Neymar, who joined Paris Saint-Germain in a world-record £198m move earlier this month.