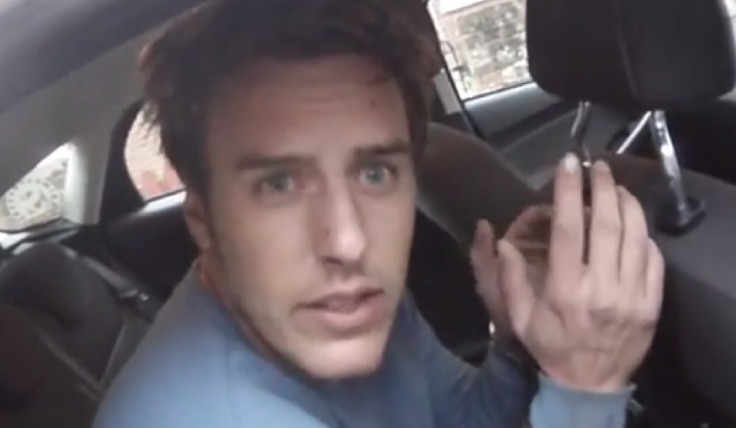 A man who committed a "brutal and shocking" attack on a police officer which was recorded by her body camera has been jailed for three years.
Craig Radbourne, 25, pleaded guilty to causing actual bodily harm after assaulting Sgt Kerry Lawrence in the early hours of 6 July, 2014.
Lawrence approached Radbourne after she received reports of a burglary in progress in Basingstoke. He was soon arrested on suspicion of being drunk and disorderly and placed in handcuffs inside a police vehicle until more officers arrived.
Once inside the car, Radbourne became increasingly agitated and ill-tempered towards Lawrence. He soon struck out at the officer before "viciously" attacking her and banging her head several times on the ground.
Radbourne left the scene but was subsequently re-arrested by other officers nearby and taken into police custody.
The incident was captured on Lawrence's body-worn camera. Upon sentencing, the judge at Winchester Crown Court described the footage as "nothing short of sickening", adding it was fortunate Lawrence had not been seriously injured.
Hampshire Police chief insp Simon Dodds said: "Across the country, police officers work extremely hard to keep their local communities safe. They come to work knowing that their job has an element of risk, as part of their duty to protect the public.
"However assaulting an officer must never be seen as just part of the job. It is unacceptable. This was a disgusting attack on a member of my team, who works tirelessly to serve her community.
"I know it was an extremely traumatic experience for Sgt Lawrence and her family and it also had a significant impact on her team and others at Basingstoke Police Station. I am pleased that the courts have recognised the seriousness of this offence in the sentence passed today.
"Sergeant Lawrence is now back on full duties, which is to her absolute credit."
Simon Hayes, police and crime commissioner for Hampshire, said he is "disappointed" that Radbourne only received a three-year sentence.
"I would hope that he is made to serve the full sentence," he added. "When Sgt Kerry Lawrence attended a suspected break-in involving Craig Radbourne, she was simply doing her job as a neighbourhood police officer providing the service that the majority of the public want.
"As many police officers do on a daily basis, she put herself between the offender and a member of public -- risking her own welfare. As a result she suffered a horrendous attack by Mr Radbourne."
Warning: Video contains strong language footage some viewers may find distressing