South Africa Hold On for Thrilling Draw Against Australia
Faf Du Plessis comes to the rescue for South Africa in the second test against Australia
South Africa have held on for a last-minute draw with Australia in the second test of the series between the nations, with the Proteas stealing the result through a century from debutant Faf Du Plessis.
Du Plessis ended the second innings not out for 110, and after playing 376 balls he said that he was overwhelmed by just how helpful his performance was for the side.
"It was awesome to be a part of it," he said. There were so many emotions going through me. "Myself, AB and Jacques took it very deep, then the tail came in and showed a lot of character."
AB de Villiers and Jacques Kallis were equally helpful in South Africa's fight to draw the series, and while Peter Siddle was on fire for Australia, his performance wasn't enough to take the final wickets and the Proteas finished 267-8.
For Australia, a victory the next test is now their only chance to take back their position as the number one Test team in the International Cricket Council Test Rankings, and as Shane Watson and Mitchell Johnson return to the squad, they will be hoping that South Africa can't repeat their same heroics of the most recent innings.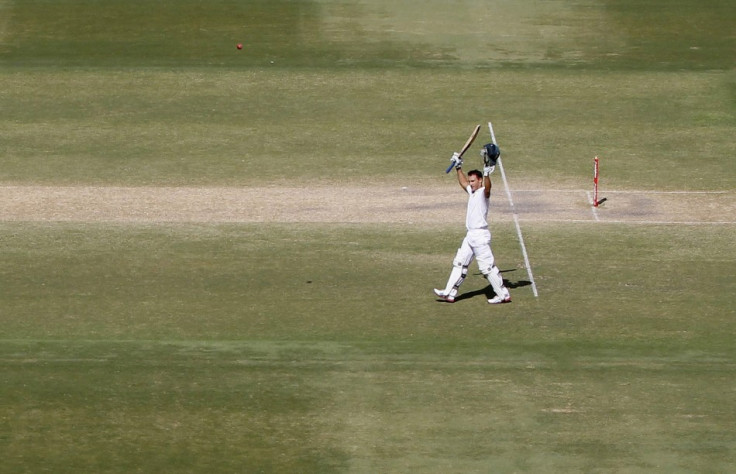 South African cricketing legen Ali Bacher called the Test one of the best in the history of the game, telling iAfrica: "I've witnessed some extraordinary achievements by some fantastic cricketers in the past, but today's performance could be one of the best ever," Bacher said.
"There is great honour in salvaging a draw when defeat appears to be almost inevitable."
And of Du Plessis' rising star, he said: "Today a South African star has been born. Not only because Faf was making his debut and in the process created history, but because he showed phenomenal big match temperament, under huge pressure," Bacher said.
"If you watch Faf bat, his head is always over the ball and he plays with the full face of the bat. His power of concentration is superb and, if it wasn't for him, in both innings, we would have lost the match."
© Copyright IBTimes 2023. All rights reserved.