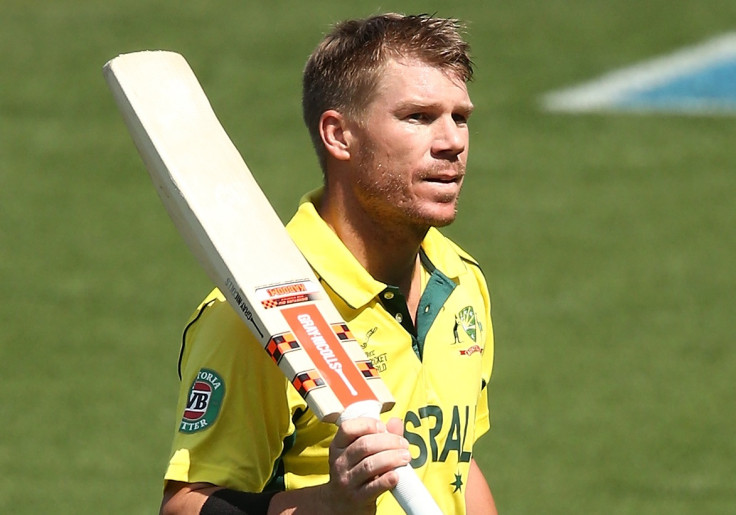 If any of Australia's aura of intimidation that defined their dominance of world cricket across two decades, including four World Cup successes in five attempts, is evident in the current crop then it surely lives and breathes inside opening batsman David Warner.
Thuggish, juvenile, inappropriate, laughable and border xenophobic; Warner has been called every name under the sun and in an era where the definition of the spirit of cricket is becoming increasingly hazy, the New South Wales batsman treads the finest of lines.
But yet, in among a host of controversies, Warner is the driving force of an Australian team that goes into a World Cup co-hosted on home soil as favourites to win a fifth crown with an aggressive, smart brand of cricket underpinned by the 28-year-old's brutish talent.
Warner would likely be the first to admit he is far from Australia's primary match-winner. The ICC one-day batting rankings place him behind six of his international colleagues but it is not merely his results with the bat that make him an asset, more that his aggression sets the tone.
With a strike rate of over 96 since being banished from the Australia team for hitting Joe Root during the Champions Trophy in 2013, Warner is one of the most dominant openers in the game.
Though lacking consistent centuries, with just one having been scored since March 2012, Warner is a destructive presence who takes the shine off the new ball, moves fields around and paves the way for the more deft, technical players down the order to pile on the runs.
The Tri-series against England and India served as an indication what his powerful, ungainly hitting can achievement when combined with time at the crease. A score of 127 from 115 balls with 18 fours and England bowlers scratching their heads acted as ideal World Cup warm-up.
As one of the most improved Test match players in the lpst 12 months, Warner must now prove he can translate that form into the one-day arena. With Aaron Finch, Glenn Maxwell and Michael Clarke around to convert Warner's distracting tactics, he has free rein to open his shoulders.
Either way, in a World Cup screaming out for a pacesetter, Warner's bravado is guaranteed to create headlines either because of Australia's success, or in spite of it.