US President Barack Obama has sanctioned seven Russian officials, following a referendum which was considered by the US, Ukraine and EU to be illegal.
The referendum - held on Sunday - was aimed at deciding whether ethnic Russians in Crimea should leave Ukraine to join Russia.
A staggering majority supported leaving Ukraine.
IBTimes UK looks at the seven Russian officials whose assets have been frozen following the divisive vote.
Vladislav Surkov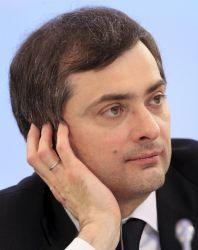 Vladislav Yuryevich Surkov was first deputy to the chief of the Russian Presidential Administration from 1999 to 2011.
From December 2011 until May 2013 he served as the Russian Federation's deputy prime minister.
Surkov, who is believed to have contributed to the electoral victory of Putin in 2004, is seen by many as the main architect of the current Russian political system.
Valentina Matviyenko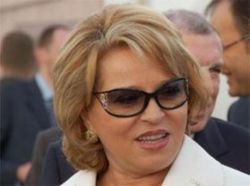 Valentina Ivanovna Matviyenko is the highest-ranking female politician in Russia.
She started her political career in the 1980s in Saint Petersburg and in the 1990s she served as Russian ambassador to Malta and Greece.
Matviyenko was also deputy prime minister of Russia for welfare, and briefly the presidential envoy to the Northwestern Federal District in 2003.
In 2007, the Federal Security Service of the Russian Federation announced that it had detained several members of an undisclosed youth religious group allegedly preparing an assassination attempt on Matviyenko's life.
Leonid Slutsky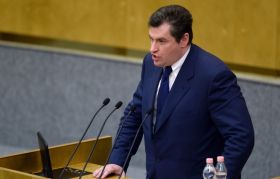 Slutsky is a member of the Liberal Democratic Party of Russia (LDPR).
Slutsky is dean of the international relations department at the Moscow State University of Economics, Information and Statistics.
He was also an advisor to the mayor of Moscow.
Andrey Klishas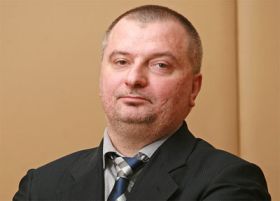 Dr. Andrey A. Klishas is the chairman of the board of directors of Polyus Gold.
He is also a visiting professor of constitutional and administrative law faculty among other academic roles.
Klishas held different posts at Russian Federal Property Fund from 1995 to 1997 and at UNEXIM Bank, where he was the deputy head of its legal department from August 1997 to June 1998.
Sergey Glazyev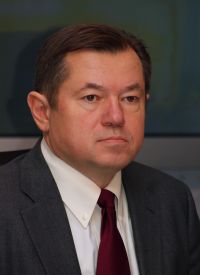 Sergey Yurievich Glazyev has been a full member of Russian Academy of Science since 2008. He was a minister in 1993, and a member of the State Duma in 1993-2007, and ran for president of Russia in 2004.
Glazyev, who is a co-founder of the Rodina party, announced his retirement from politics in March 2007.
In July 2012, Glazyev was appointed by Putin as presidential aide for the coordination of the work of federal agencies in developing the customs union of Belarus, Kazakhstan, and Russia.
Glazyev has authored more than forty books and hundreds of pamphlets and research papers.
Yelena Mizulina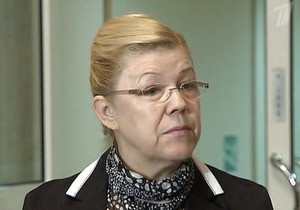 Yelena Mizulina is a Russian politician serving as a member of the Russian Parliament between 1995 and 2003 and again since 2007.
She is currently chairman of the Duma Committee on Family, Women and Children Affairs.
Mizulina has sparked controversy after some controversial laws concerning the rights of the LGBT community in Russia and the adoption of Russian orphan children by foreigners.
Dmitry Rogozin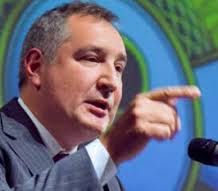 Dmitryi Olegovich Rogozin is a Russian ambassador extraordinary and plenipotentiary of Russia, and deputy prime minister of Russia in charge of defence industry.
On 18 February 2011 Russian President Dmitry Medvedev appointed Rogozin as a special representative on anti-missile defence and negotiations with Nato countries.
During the same year, Rogozin was also appointed deputy premier of Russian Government in charge of defence and space industry.
Rogozin was Russia's ambassador to Nato from 2008 until 2011.