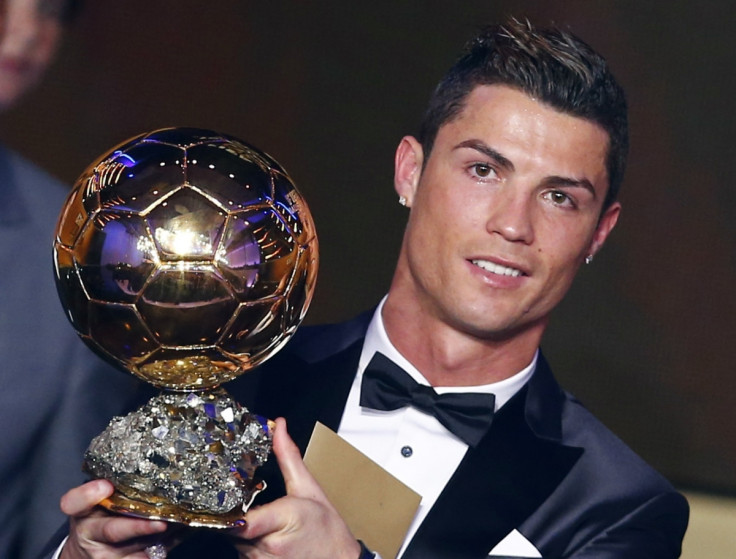 Real Madrid superstar Cristiano Ronaldo won the 2013 FIFA Ballon d'Or prize in a ceremony in Zurich, beating Barcelona's Lionel Messi and Bayern Munich's treble winning midfielder Franck Ribery to win the world player of the year award.
The Portuguese international won this award for the second time, before winning Ballon d'Or in 2008 with his former club Manchester United. The Spanish club forward's latest personal achievement also saw him end Messi's dominance, who had previously won the prestigious individual award for four years in a row.
Ronaldo was in tears after the Brazilian legend Pele announced his name, while he took the opportunity to thank his club and national team for their support.
"I have no words to describe this moment. Thanks to all of my team-mates at Real Madrid and the national team. Without all of their efforts this would not have been possible. I am very happy, it is very difficult to win this award," Ronaldo explained.
"Everybody that has been involved with me on a personal level I have to thank. My partner, my friends, my son. It is a tremendously emotional moment," he added.
Ronaldo received wishes from current and former players, while celebrities and his fans took to social networking site Twitter to congratulate him on winning the world player of the year award.