'Crossrail effect' sends house prices along Elizabeth Line surging
Lloyds Bank says Crossrail has pushed prices up fastest in Forest Gate, Abbey Wood, and West Drayton.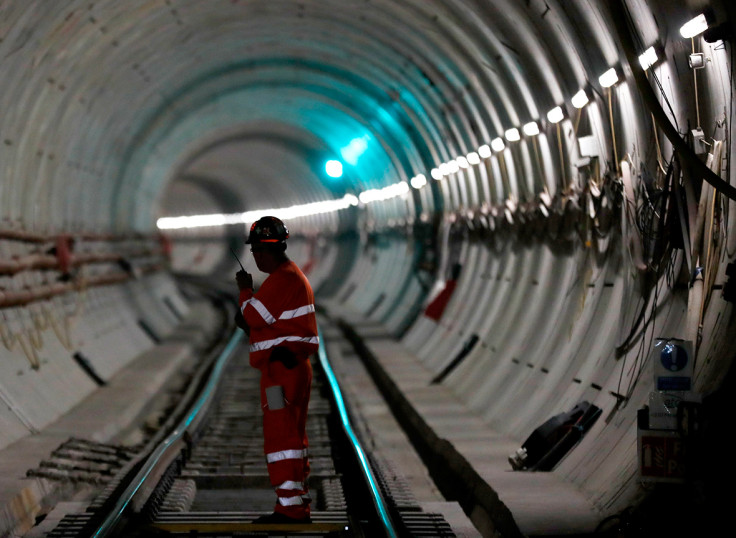 The "Crossrail effect" has sent house prices near the new London transport line's stations soaring by an average of 22% over the past two years, well above the 14% growth for the wider areas in which they sit, according to research by Lloyds Bank.
Crossrail will be called the Elizabeth Line when its sections begin opening from May 2017 and will stretch from Reading to Shenfield via central London when it is fully operational by December 2019. It is still under construction.
But house prices nearby to what will be the line's stations have already been boosted in anticipation of its completion. Lloyds Bank said homes in Abbey Wood in south-east London, Forest Gate in east London, and West Drayton to the west of London, have seen the biggest price increases of all future station sites.
Over the past two years, Abbey Wood's average house price is up 47% to £288,789. Forest Gate's average house price has grown by 46% to £483,362. In West Drayton, the average price near the centre has jumped 46% to £363,849.
"Crossrail promises to connect towns in Berkshire and Buckinghamshire to Essex and south-east London, via the centre of the capital, by offering a frequent and fast service which will integrate with the existing Underground network," said Andrew Mason, director of mortgage products at Lloyds Bank.
"This will clearly prove attractive to many commuters, as the new service will make it much easier to reach key destinations such as the City of London, Canary Wharf and Heathrow Airport.
"Even though we're still three years away from the launch of the full service, the Crossrail effect is already having a positive impact on house prices near stations on the Elizabeth Line. It will be interesting to see how these grow further between now and the service becoming fully operational in December 2019."
© Copyright IBTimes 2023. All rights reserved.