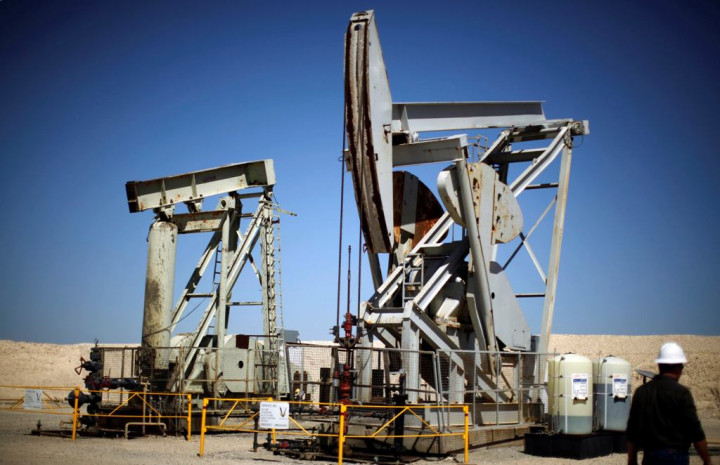 Crude oil futures traded lower on 3 October, and finished lower for the week, amid a stronger US dollar and forecasts of ample global crude supplies.
Brent November contract finished $1.11, or 1.2%, lower at $92.31 a barrel on Friday, after dropping to $91.48 a barrel earlier in the day, its lowest since June 2012.
Prices are down 4.9% for the week.
The European benchmark has approached bear market territory: Brent is down 19.8% from the year's highest settlement of $115.06, struck on 19 June. A 20% decline will herald a bear market.
WTI November contract finished $1.27, or 1.4%, lower at $89.74 a barrel on Friday.
Prices are down 4.1% for the week.
Tom Finlon, director of US-based Energy Analytics Group told Bloomberg: "I am looking for WTI to establish a floor possibly as low as $85, which could possibly take Brent to $88.
"The Brent-WTI spread would probably end up staying at $2 or $3. US production is going to continue to increase."
Investment bank Goldman Sachs said in a 1 October note to clients that $90 per barrel was a reliable floor for Brent in the medium term.
A rallying US dollar, buoyed by a recovering US economy, bodes negative for dollar-denominated oil as the commodity becomes more expensive for nations that use other currencies.
Meanwhile, analysts polled by Reuters forecast Opec's oil supply to have shot up to its highest level in almost two years in September on rising production from Russian oil fields coming out of maintenance, a further recovery in Libyan output and higher output from Saudi Arabia and other Gulf producers.
Opec nations pump a third of the world's oil.