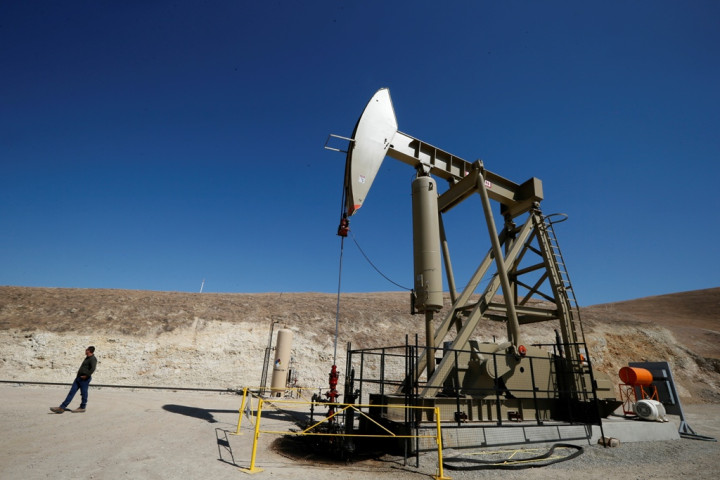 Crude-oil prices rose on Friday and finished higher for the week as upbeat US data raised expectations for energy demand in the world's leading oil consumer, and as political instability in the Ukraine stoked fears of potential supply disruptions.
Brent July contract finished 0.6% or 66 cents higher at $109.75 a barrel on 16 May.
The European benchmark gained over 2% for the week.
US June contract finished 0.5% or 52 cents higher at $102.02 a barrel on 16 May.
Prices rose 2% for the week as a whole.
Commerzbank Corporates & Markets said in a 16 May note: "The price of Brent oil climbed above $110 per barrel recently and thus marked a new 3-week high. We cannot see any fundamental reasons for this rise.
"On the contrary, it looks like Libya will soon increase its oil shipments and the supply situation on the European market will therefore further improve. Consequently, the price of Brent should retreat again and fall back to the middle of its trading range between $104 and $112."
"There is a concern that if we see a real outbreak of violence in the Ukraine, the US and Europeans will have to do something to stop what's going on, and that does mean a curtailment of Russian oil supplies on the market," Gene McGillian, analyst and broker with wholesale brokerage Tradition Energy told The Wall Street Journal.
India's Clean Fuel Bill
Oil refiners in India, the world's fourth-largest oil consumer, will need to invest over $13bn in upgrades to produce cleaner fuels, a government official said.
Asia's third-largest economy seeks to battle air pollution in its cities. The 800bn rupee ($13.4bn, €9.8bn, £8.1bn) investment encompasses all refineries barring Reliance Industries, owner of the world's biggest oil-refining complex, said Saumitra Chaudhuri, head of a government panel that has drafted new fuel standards.
Chaudhuri, who is also a member of India's top economic planning body, told Reuters he hoped the incoming government will consider the panel's recommendations.
Eastern Ukraine Referendum
Brent crude futures rose above $108 per barrel on 12 May as tensions between Russia and the West escalated over the Ukraine crisis.
Separatist rebels in eastern Ukraine hailed a landslide victory in 11 May's referendum, which has been dismissed by Ukraine's leaders and the West as illegal.