Crude Oil Futures Could Plunge if Iran Strikes Nuclear Deal with West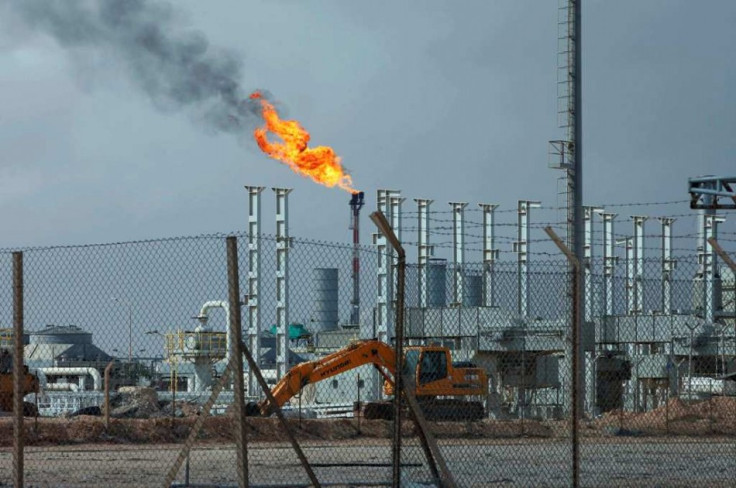 Crude oil futures could plummet if Iran strikes an agreement over its nuclear programme with western powers this weekend.
Discussions between Iran and six western nations, including Britain, Germany and France are to continue in Geneva this weekend.
An agreement that gives Iran permission to pursue a nuclear programme could ease the sanctions imposed on the Islamic republic, allowing the country to export up to 1 million barrels of oil per day.
Any increase in supply would weigh down hard on prices, according to analysts.
Kevin Book, analyst at ClearView Energy Partners said in a note to clients: "This news reinforces our existing expectation for an 'agreement in principle' or 'preliminary deal' or 'first step".
"We reiterate our bearish bias for Brent crude".
Book forecast that North Sea Brent, the international benchmark for crude oil, could drop by as much as $12 if the two sides reach a deal to eliminate sanctions on Iran.
US Data Impact

Global oil futures rose on 8 November as the week's upbeat US growth and labour market data pointed to potentially higher demand in the world's largest consumer of oil.
However, positive US economic data also suggests that the Federal Reserve could begin trimming its $85bn-a-month bond-buying stimulus in December, a move that would weigh down on oil prices.
The December Brent crude oil contract rose $1.66 to finish at $105.12 a barrel on 8 November. Prices were down 79 cents for the week.
The December US crude oil contract rose 40 cents to finish at $94.60 a barrel on 8 November. Prices were down one-cent for the week.
Carl Larry, analyst at Oil Outlooks and Opinions, said that a strong [US labour market] report suggests that Fed may act "sooner rather than later".
"This is going to be tough one. We will see tapering, so that's bearish for the market," Larry told the Wall Street Journal.
"But on the flip side, the data means stronger [oil] demand, and that's bullish for the market. It's going to be a tug-of-war," he added.
Libyan Exports
Earlier, analysts said that crude oil futures were supported by supply disruptions in Opec-member Libya, which hopes to resume oil exports from its Marsa Al Hariga port next week.
Libya, which accounts for over 1.5% of global oil output, is now shipping around 250,000 barrels a day (bpd), Mohamed Elharari, a spokesman at state-run National Oil said on 4 November.
That is much lower than the country's 1.3 million bpd capacity, according to Bloomberg.
Libya has suffered oil supply outages since July. Protesters demanding more political rights and strikes over pay have hampered oil production and exports from the country, which holds Africa's biggest crude reserves.
© Copyright IBTimes 2023. All rights reserved.