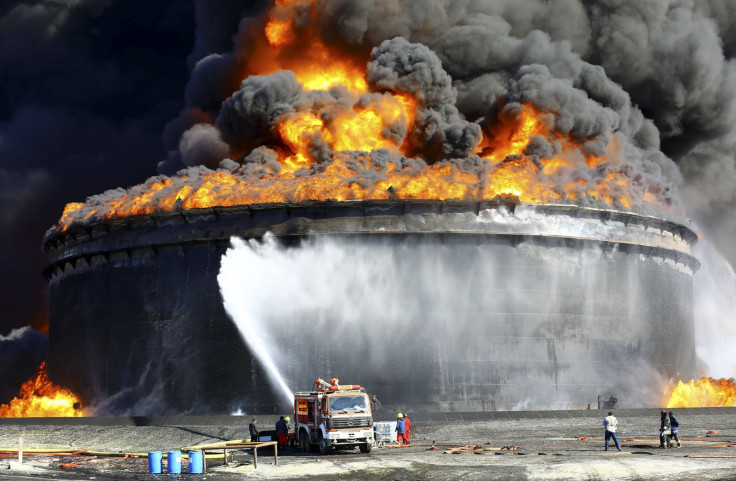 Crude oil prices fell to a five-and-a-half-year low on Friday, 2 January, after Iraq and Russia reported bumper production years in 2014.
Iraq and Russia both posted decades-high production in December, adding to a global supply glut that has helped to push down prices.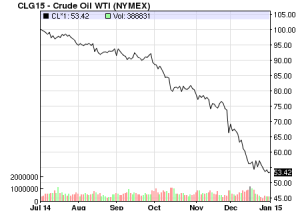 Meanwhile, demand looked set to cool off in the first part of 2015 after signals of weakness in the Eurozone manufacturing sector and China, the world's second-biggest economy.
Brent crude futures fell below $56 a barrel on Friday, while WTI crude fell below $52 a barrel, heading for a sixth straight week of losses.
Oil prices have fallen by around half since the summer, when Brent crude peaked $115 a barrel.
Despite the increased political uncertainty in Iraq and Russia, the two countries have continued to ramp up production in 2014. Russia and Iraq together produced some 15% of the world's oil in November, according to the International Energy Agnecy.
Meanwhile, the Organisation of the Petroleum Exporting Companies (Opec) produced less oil in December than in the previous month.
The 122,000 barrels a day fall was the led by losses in Libya, where rebel militias have clashed close to the oil export hub of Ras Lanuf.
Production in the North African country has fallen by more than 300,000 barrels per day as a result.