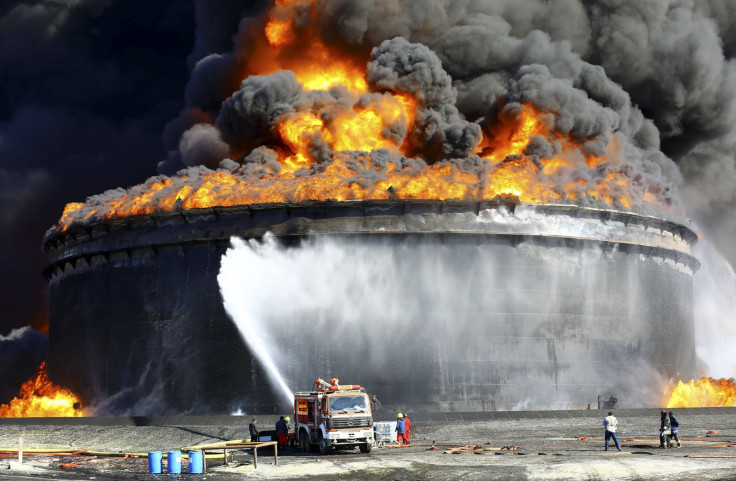 A fire at one of Libya's key export terminals has caused extensive damage to storage tanks that could slow down efforts to resume exports.
The fire has blazed for around a week and has already ruined four days of the country's oil output. The blaze has been contained in recent days, although it continues to burn.
Fighting between rival militias reached the Libyan oil crescent in December, halting production at two key facilities, Sidra and Ras Lanuf. The two export terminals were responsible for around 300,000 barrels of oil exports per day before the fighting reached the area.
Libya's government has struggled to foster stability in the country since Colonel Gaddafi was ousted and killed in 2011. Its internationally recognised government fled the capital Tripoli in the summer as Islamist-leaning militias, remnants of the mass uprising that preceded the overthrow of Gaddafi, took over key parts of the city.
The government remains functioning in the eastern city of Tobruk, although a top Libyan court has branded it illegitimate as it is based outside of Libya's main cities.
A parallel government has attempted to establish itself in the capital, although it has not been recognised on the international stage.