Cryptex Card - World's First Bitcoin-to-Cash ATM and Debit Card Launched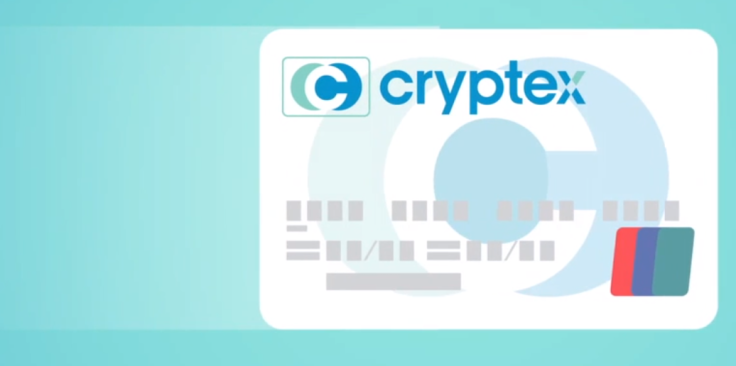 Cryptex is seeking to make using bitcoin even easier by launching a card which will allow you turn bitcoin into cash at hundreds of thousands of ATMs around the world.
The Cryptex Card was launched at the Inside Bitcoins conference taking place in New York this week and the Hong Kong-based cryptocurrency financial services company said personalised cards will begin shipping in the next six weeks "filling a huge hole in the bitcoin and digital currency infrastructure," according to the company.
Traditionally converting bitcoin into cash is a long-winded process fraught with delays and uncertainty. It involves depositing your bitcoin with an exchange, converting it into fiat currency and then waiting for the exchange to send you a bank transfer.
As customers of MtGox are likely to attest, this is not a perfect system.
The Cryptex card system works along similar lines, but rather than having to use a bank account - something the whole virtual currency movement is trying to eliminate - you simply deposit your bitcoin in a Cryptex account and withdraw the equivalent in cash from an ATM, or purchase items at point-of-sale terminals in store.
The company says its cards will work at ATMs in over 80 countries around the world, including 90% of cash machines in the US. Unlike traditional debit or ATM cards, the Cryptex Card will be available to people in any country around the world.
There are already a growing number of bitcoin ATMs in place around the world, which allow you to exchange your bitcoins for cash and vice-versa. However these are very limited in number and by hooking into the established ATM network, Cryptex is hoping to expand the reach of bitcoin.
"This is a huge development for bitcoin," said co-founder Jamon Rahn, "because bitcoin ATMs are sparsely located and bitcoin exchanges make withdrawal a burdensome affair. We are vastly increasing liquidity and convenience for holders of bitcoin."
© Copyright IBTimes 2023. All rights reserved.