Britain's First Bitcoin ATM Arrives in London Cafe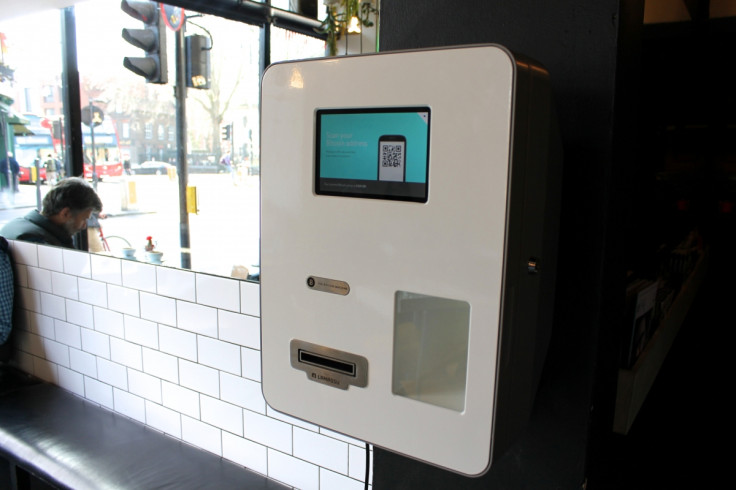 It was inevitable that Shoreditch would become home to the UK's first bitcoin ATM. The area of east London made famous by Tech City, Google Campus and startup success stories like Mind Candy now has its foot in the door of the cryptocurrency world - and, naturally, the project is headed by an eager 26-year-old.
Not only is he young, but Joel Raziel is also relatively new to virtual currency - "I'm not one of those bitcoin geek billionaires," he reassures me - and only bought a bitcoin for himself last month. But as the currency surged through the $1,200 (£720) per coin barrier late last year, he wanted to get involved and bought himself a cash machine.
Sold by Lamassu for $5,000, the UK's first bitcoin ATM is little more than Google Nexus 7 tablet running a bespoke app and attached to a safe with a cash counter and a QR scanner.
The machine sells bitcoins in return for sterling notes. Simply show it the QR code of your bitcoin wallet, insert some money, and with a couple of screen taps, the funds are transferred and ready to be spent. Due to the complexity and risk of mechanical failure, Raziel has for now opted against a machine that can also buy bitcoins.
Located in The Old Shoreditch Station cafe and bar, a short walk from Old Street Tube station, the bitcoin ATM was only installed on 4 March, but has already had around 50 customers, including one who had travelled 200 miles from Manchester just to use it.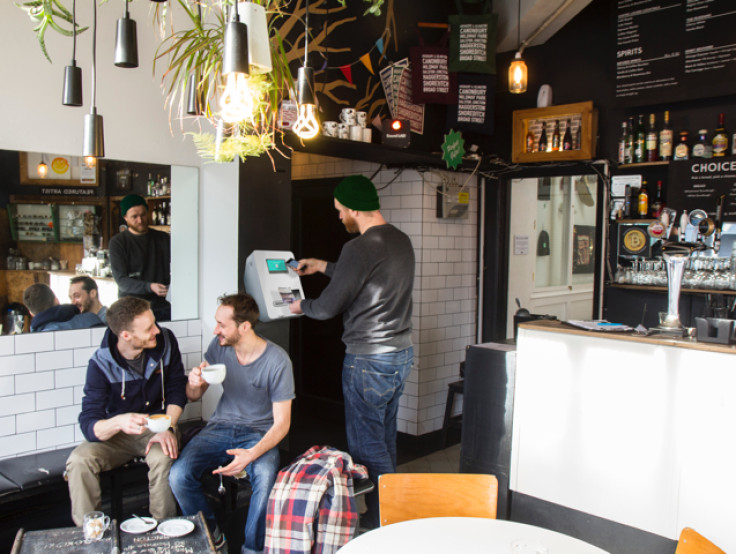 "We've had a great response," Raziel said. "Including a mother and child who came in to buy the child his first fraction of a bitcoin as an investment for the future, which was very cute."
In a bid to prevent money laundering, there is a £1,000 limit on deposits made by users, and to further safeguard against dubious transaction the cafe has CCTV cameras and members of staff who have been trained to look out for suspicious activity. Incidentally, The Old Shoreditch Station also accepts bitcoin payments, and has done since last year.
For the customer, the process of buying bitcoins through the machine is quick and simple - but for Raziel, keeping it running with the aim of making a profit is more difficult.
Because the machine isn't yet connected to a bitcoin exchange like Bitstamp, bitcoins have to be loaded into its digital wallet manually. Raziel added five bitcoins initially (worth around £2,000), but due to software limitations he won't know the machine is running low until it runs out.
Adding more requires him to buy bitcoins through the Bitcoin Local website, and for now he has no control over the hefty 8% commission the machine charges for each transaction. At the time of my visit, the ATM was charging £431 per bitcoin, compared to the £392 average price listed by the CoinDesk index.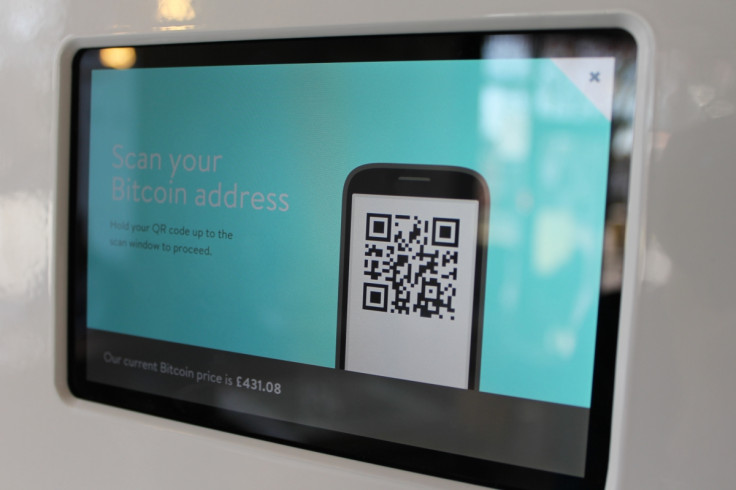 The ATM's screen is that of a Google Nexus 7 tablet
IBTimes UK
Raziel explains: "I could have purchased bitcoins yesterday for £430 and today be selling them at £395, so as with anything finding its feet, bitcoin is still subject to these fluctuations and that's something we have to take into account in our business model.
"We're hoping to lower that commission structure down to maybe three to 5% once we get the backend software to run directly with [exchanges] Bitpay or Bitstamp. I'm currently buying them off Local Bitcoins, which charge a premium for their services, so I'm actually paying overvalue and that 8% becomes more like one or 2%.
"I'm probably running at a loss at the moment, but I take that as a necessity to promote the machine and get it out there as soon as possible."
---
Amazed bitcoin survived the MtGox collapse
---
Raziel tells me he is waiting for software updates from Lamusso, which will give him more control over how the machine works and where it buys bitcoins from. Additionally, he hopes to strike partnerships with anyone looking to sell bitcoins in large quantities but who doesn't want to use an online exchange.
Despite running at a loss, Raziel doesn't seem too concerned, as his faith in bitcoin's future is strong - and was made even more so after the closure of MtGox failed to disrupt the currency's value.
"I'm amazed that it has survived the collapse of MtGox. I thought something like that could have cut it down to $50 a piece...this just shows the confidence and faith for me - how can these coins still be selling for $650?
"If there is any indicator of how powerful and how much faith [there is in bitcon] I think that is the biggest indicator, that was the moment I realised [cryptocurrencies] would be here for a while, because they can survive that without losing 80-90%."
Although Raziel currently loses out every time his ATM sells a bitcoin for less than he paid for it - two events which could be days apart and separated by heavy gains or losses - the entrepreneur knows his service will be required whether the price goes up or down. He hopes to install a second machine in Soho soon, followed by potentially "20 to 30 more by the end of the year."
It may not have earnt Raziel a penny, but he is happy to ride out the storm and see where bitcoin and cryptocurrencies generally will go in the future.
"This is so new, we have no idea where it's going to go. It's an adventure, an exciting adventure and at this current stage we're not so deeply invested so everything is exciting for me. The reason why I went into this wasn't to make a huge amount of profit, it was to be a part of this. I wanted to say that 'when that happened I did something towards it'."
© Copyright IBTimes 2023. All rights reserved.