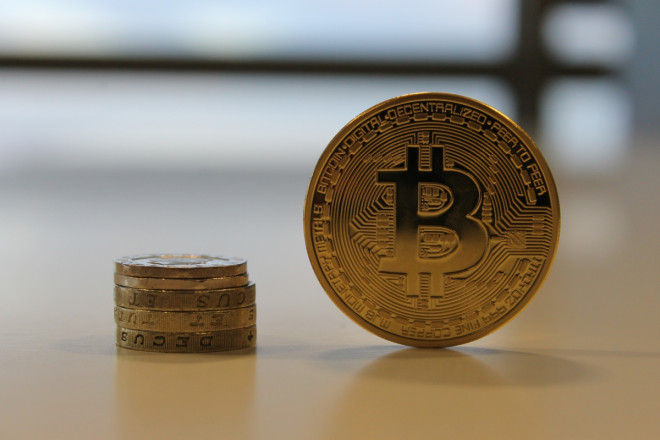 The cryptocurrency markets in the last 24 hours have continued to see bitcoin remain stable while the virtual coins below it continued to rise and fall in spectacular fashion.
Bitcoin's market capitalisation was slightly down by 2.1% while it's closest rival in value litecoin saw a rise of 3.2% in value.
However it was the country-based coins which saw the most spectacular gains and falls. The big riser from Monday - spaincoin - fell almost as spectacularly as it rose, dropping 45% in value in just 24 hours - though as spaincoin is still very young, this type of fluctuation is typical.
---
Auroracoin Rebounds
---
Yesterday we reported that auroracoin, the Icelandic cryptocurrency, had lost 50% of its value in 24 hours. Today however things have been reversed and the value of the coin has grown by almost 90%.
The fluctuations probably won't be welcome by the coin's developers ahead of the airdrop next week when each Icelandic citizen will be handed out 31.8 pre-mined coins.
The rebound comes after the Icelandic parliament held a closed session to discuss the cryptocurrency on 14 March. Creator of auroracoin, Baldur Friggjar Óðinsson, told CoinDesk that the government didn't invite him or anyone associated with the virtual currency to take part in the discussions.
The future for auroracoin is uncertain however, and there remains a distinct possibility that auroracoin could be made illegal in Iceland, if some reports are true. Adding to the uncertainty is chairman of the Committee for Economic Affairs and Trade, Frosti Sigurjónsson, who said in a blog post: "There is evidence however that this is a case of [a money] scam and illegal."
---
100 Days of Dogecoin
---
It is quite remarkable that we are talking about dogecoin, the meme-based cryptocurrency, celebrating 100 days in existence. It started out as somewhat of a joke, but over the last three and a bit months, it was become one of the most talked-about cryptocurrencies around.
With a hugely active community surrounding it, dogecoin has caught the imagination of people all over the globe.
In it's short time in existence, the cryptocurrency has helped send athletes to the Winter Olympics, raise money for children in need as well as help provide water for drought-stricken parts of Kenya.
In honour of 100 days of dogecoin, one shine has produced a video to mark the occasion:
---
MtGox Reopens (sort of)
---
MtGox, the beleaguered online bitcoin exchange which has filed for bankruptcy protection in both Japan and the US having 'lost' 850,000 bitcoins (£308.5bn) belonging to itself and its customers, has reopened its website.
However before you get excited and look to withdraw your bitcoin, the website only allows users to view their balances (in fiat currency and bitcoin) but the people behind the exchange have not given any explanation for the change.
A MtGox call centre representative told CoinDesk that balances which customers are seeing may not be 100% accurate but not matter how much you see, it seems that the likelihood of actually getting access to any funds once stored in MtGox remains as small as ever.
---
China's Biggest Exchange OKCoin Raises $10M Funding
---
Claiming to be China's largest bitcoin exchange by volume, OKCoin has raised $10 million (£6m) in Series A funding.
The funding round was led by Ceyuan, one of China's earliest venture capital firms, followed by Mandra Capital, VenturesLab and numerous high-profile angel investors.
Earlier this year China introduced a bitcoin ban preventing Chinese companies from dealing with the cryptocurrency but the move didn't have the expected negative effect on bitcoin's value, and doesn't seem to have put off investors in China either.
OKCoin has grown rapidly in recent weeks and its CEO Star Xu claims the exchange's current daily trade volume is approximately 50,000 bitcoins per day.
The investment in OKCoin will be used for product research, company expansion, enhanced security measures, as wells helping move forward plans to expand OKCoin's operations outside of China.